[EU] Dragonvale | RPvX | CET | Social | Fashion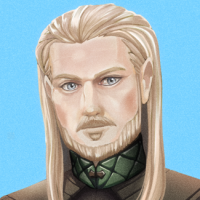 Teyloune
Member, Phoenix Initiative, Royalty, Alpha One
Current Guild Leader:
Teyloune
Dragonvale
Region: Europe
Server: To be announced |
Tenok
for Alpha 1 Testing.
Guild Tag: [DV]
Discord:
Dragonvale Discord
About Us:
Dragonvale is a mature community which goal it is to do all the content available in order to collect the most awesome cosmetic items. For us, even the Cosmetic Shop is content, and we will beat it as hard as we can. "Is that what we want?" said Teyloune, before flipping his credit card to buy most cosmetics. Crippling debt is only a small price to pay, when you can sate your cosmetic item addiction for a couple minutes.
With us aiming to explore and partake in all content the game has to offer, you'll be seeing us anywhere you go.
Our Guild Leader has a particular Interest in PvP and Raiding, so make sure that you stay in shape and are able to keep up.
We're also here for you, If you're just trying to make friends.
In Dragonvale you will find other people to play video games with, watch movies/shows/etc., all sorts of banter, and more.
Don't be shy, join us in our totally wholesome online adventures!
Our Discord is open to everyone who wants to hang out with us and follow our rules.What we have to offer:
An open, embraceful and tolerant community.
Community entertainment activities for everyone to get involved and connect in, such as playing various games including TTRPGs.
Kickstarter Exclusive Guild Cosmetics.
A Guild Leader who is not a cursed hellspawn, got a pure heart in possession, and tries to keep it wholesome.
What we are looking for:
Players who are open to engage in all content in the game (PvX).
Active, self-reliant and dependable people with a working microphone.
A reasonable degree of activity (logging in once a fortnight is not what we're after).
18 or older.
Mature People who are open minded, and aren't afraid of interacting with people from all sorts of cultures (It's recommended to have somewhat thick skin).
Someone who can help us get more organized, especially with Spreadsheets.
Applicants are subject to a few checks and a chat/interview to get to know our recruits, before your formal application is invited.
Got any questions, then contact
Teyloune#5960, Zomborkus#0001
.
You will receive an answer as soon as possible.
Roleplay Flavortext:
Greetings fine folk of Verra
May I introduce you to House of Dragonvale, a glorious and diverse guild of people with various unique backgrounds and motivations lead by the legendary Teyloune Dragonvale.
As one of the old houses made great by pyrian elves, we are rising from the ashes to make this glorious house great once more. House Dragonvale will return to its former glory from the old days of Verra before the Apocalypse. With the blessings of the gods on our side we will demonstrate our prestige and power to show that we're not to be trifled with.
Together, United as one, under the supreme leadership of the Dragonvale Family, we will venture within the world of Verra, a world of untamed dangers lurking around every corner of the land and sea. From dangerous monsters and bandits to the very corruption itself, the world is left vulnerable to threats from beyond. However, as a great house that stood the test of time long before the cataclysm, we will stand firm against these obstacles and overcome the challenges ahead to defend our world. No sacrifice is too great to cleanse the abominable corruption and restore the glory of House Dragonvale and Verra.
We accept members of all races into our ranks as long they respect our culture and traditions. We encourage people to strive for self-improvement and team up with other members of the house as everyone develops themselves into glorious paragons of Dragonvale.
We now invite you to join our glorious house.
Do you accept?