Idea: Personality Animation Sets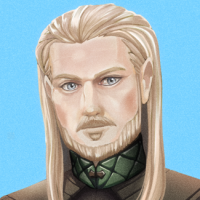 Teyloune
Member, Phoenix Initiative, Royalty, Alpha One
Greetings
I would like to see
Personality Animation Sets
in the game.
What do i mean by this?
Personality Animation Sets
for me would mean, that you can unlock (by playing the game) or buy (from the Cosmetic Shop) a whole set of purely cosmetic animations for your Character.
These Animation Sets would give us the option to adjust our Characters behavior to our liking and make them more the way we imagined them.
Maybe at some point in the life of your character an event happens that could change your Character's personality (you unlock a new one), so your character might no longer behave the way they did before and now act in a more confident manner, or maybe they have become more shy? That's up to what
Personality Animation Set
you pick.
We should be able to switch out
Personality Animation Sets
just how we can change cosmetic items on our characters.