[Website] The Ashes of Creation website will be down for scheduled maintenance on Monday, June 27, 2022 at 8:00 a.m. Pacific.

Estimated downtime is 6 hours. During this time, the shop and account login page will be inaccessible. We'll notify you upon completion.
Realm of the Wakeless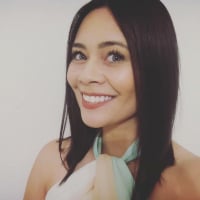 MargaretKrohn
Moderator, Staff
Staff ›
Within the minds of every living creature on Verra lies a glittering world of endless possibility. Though inaccessible to most, a select few have unlocked the means of crossing into this enigmatic place, where thought and emotion roam truly free. Their purpose is to catalogue and research this realm, and should opportunity present itself, to borrow its power.
The Realm of the Wakeless cosmetic addons will be available in the
Ashes of Creation shop
until
February 5, 2020 at 11:00 a.m. Pacific
. Don't forget that the
Rime and Regal
addons have been removed during the swap over.
For more information, check out our news post:
https://ashesofcreation.com/news/2020-01-08-realm-of-the-wakeless