[NA/EU] Gilded House | 18+ | RP⋅PvX ⋅ RPPvP | Inclusive | Storytelling | Nodes | All Races
GildedHouseRoleplay
Member
Twitter
|
YouTube
|
Website
|
Discord
|
Join
The Gilded House is synonymous with House Kimura, a Vaelune noble family known for their wealth, and having their fingers in many different "ventures". Over centuries, this minor noble house built itself up by being savvy merchants, diplomats, and politicians to greater houses, forming lasting bonds and unions that consecrated their bloodline. But what made them truly influential wasn't their nobility, but the many ventures they invested in. Be it trade, taverns, or exploration, their successful ventures built them into a Gilded House.

While current generations have squandered the name, the house and its ventures seek anew. In a new world destined for opportunity & strife, the Gilded House stands together, unified as one.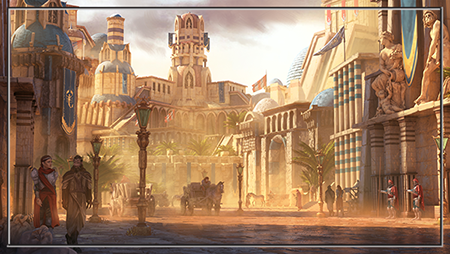 WHO WE ARE
The Gilded House is a storytelling community that puts an emphasis on creating an immersive environment. We were established as a guild for Ashes of Creation but have evolved into a larger community cooperative. Our goal being, to engage with others in building a collaborative roleplay environment that is not limited by one concept, or guild. Currently our cooperative is made up of 3 vassal houses, and 3 branches that allow different characters to shape their own story.
WHAT WE OFFER
The Gilded House caters to a variety of different roleplayers. New and veteran roleplayers alike can find a home here with each of our branches, and vassal houses offering a different depth of story. We have recurring events, allowing new members to introduce their characters and get acquainted with membership. In addition, we strive to schedule events based on members' schedules, allowing for increased participation.

In addition, we also have monthly content we deliver through our website and YouTube page that supports lore and story building for not just our community, but the greater Ashes community. We're very member driven, and ultimately the path we take as a community will be determined by our members, not by one individual.