[NA] Influence | PvX | CDT time zone preferred | Mercenary Guild | Neutral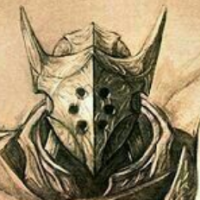 Valic
Member
Not able to give much information yet but I'll do a small introduction early. I have been wanting to own and lead a powerful mercenary-for-hire guild for years in past mmo's only for them to disappoint on release. I have a strong feeling that Ashes of Creation won't disappoint with caravans and castle sieges becoming a thing. This thread will see edits in the future regarding discords and so on. As it stands right now, we will not be in alpha testing.

This is a guild that will focus on aiding castle sieges both assaults and defenses, caravan bodyguards or ambushes, and other means of "persuasion". We intend to have a full system that involves how we setup contracts as individuals as well as contracting with guilds each month by the highest bid within set times. We're more than just some band of cutthroats, we're going to be the determining factor in war with the best of the best. The decision in how the political and economic waves are cast across the land. We will be Influence.

If you're even remotely interested in this concept, post below and we can talk about the development of the guild and its ideas. This also means you'll have a leg in the door before others in becoming one of our top ranked in the guild. Right now we stand with 3 leaders we're calling Lord Commanders that will help shape the future of the guild. You can become one the sooner you join and help us be advisors in guild contracts and overseeing our guild's reputation spread across the world.

Together, we will make an impact that makes guilds go "we need Influence".