Extra Life 2023 - Friday, November 3 - Sunday, November 5, 2023
We are excited to announce that we are participating in our seventh year of the Extra Life Game Day event! We look forward to rallying our glorious community, continuing to be a force for good, and raising more funds for the Children's Miracle Network Hospitals!
Tune in and participate for a chance to win Alpha Two access and other sweet goodies! Our Extra Life streams will happen on
November 3, 2023 from 3:00 p.m. to 10:00 p.m. Pacific,
and on
November 4, 2023 at 10:00 a.m. Pacific
to
November 5, 2023 at 10:00 a.m. Pacific
. <- links should convert these dates/times into your local time zone
The event will be hosted on our Twitch Channel at
Twitch.tv/AshesofCreation
Find out more in our Extra Life 2023 article here
---
Edit:
If you missed the fun, watch our 24-hour Extra Life Livestream recap supporting Extra Life and Rady Children's Hosptial!
🙌🏽THANK YOU to everyone who donated, tuned in, and helped raise over $300,000 throughout the years for this glorious cause!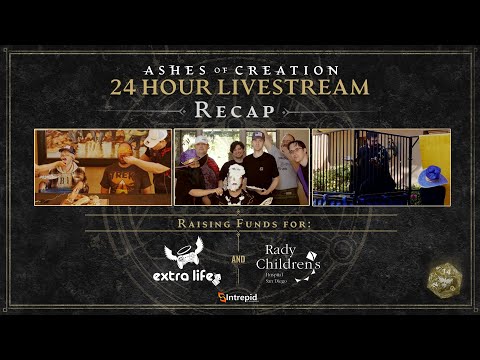 https://youtu.be/lQkYsKM9IHs