[EU] Hand of Unity | PvX | Casual/Semi-Hardcore/Hardcore | Family | 125 Members with Alpha 2 Access
HandOfUnity
Member, Intrepid Pack
Guild Tag
: [HoU]
Leaders
:
Narys
&
Falmin
Recruitment Status:
Open (Selective)
Member Limit
:
Standard Guild
- Semi-Hardcore to Hardcore: 150 (Soft Cap) - 200 (Hard Cap).
Second Guild
- Casual: Flexible
Links
:
Application
|
Discord
|
Website
|
Facebook
|
Youtube
|
Twitter
|
Twitch
Hand of Unity is a community with a history of playing games together going back years, and a long-established leadership. We are a competitive group that offers gamers a family-type environment alongside getting things done that bigger guilds often lack. We have taken many guises (such as 'Exile', 'Unity' and 'The Magisterium') over the years when we have played different MMOs and games. Now, we're looking for new members as we prepare for Ashes of Creation. While we wait we will be playing other games such as Hytale, WOW Classic, ArcheRage, Diablo 4, Throne & Liberty, Lost Ark and many others.
Our guild caters to individuals who enjoy PVE content as well as those who enjoy slaying their enemies in PVP combat. We realise that presence in both areas is required in order to succeed, and fully appreciate the talent that grows from them.
We believe in quality over quantity and most of our members play other games outside of MMORPGs with each other, given the strong bonds that have developed over the years.
Our players are from very different backgrounds and cultures, yet we always strive to have an inclusive environment that is fun and lively for all involved.
A guild should not be a workplace and although we expect dedication from our members, we seek to reduce barriers as much as possible.
- Server and world firsts such as breeding, castle capture, crafting and node development
- Dominance in certain areas such as the arena, open world pvp, sieges, trading and heavy influence in node mayor-ship.
- Medium to large scale PVP (Arenas, Open World, Caravans, Castles) and PVE Content (Node Leadership, Crafting, Dungeons & Raiding)
- To provide a stable and sustainable region for all players to enjoy
- To be a major political and military force on the server we choose to call home
- Continuing our successes from previous MMOs and to become a well known and respected community on our chosen server
- Securing the best possible information during the testing phases to shape our future strategy.
- A long established leadership that has been fine-tuned through several MMOs. Our two leaders have been working together for the past thirty years
- Infrastructure that has resulted in several server and world firsts for our community. Our latest achievements include crafting server first Sulfuras Hand of Ragnaros, capturing the world's first Luma Tateru in Temtem and obtaining the Scarab Lord title on Bloodfang EU, WoW Classic
- Professional and supportive officers who are there to keep your best interests at heart alongside that of the guild
- A forward-thinking focus that has meant we've already formed good relationships with other guilds
- A friendly community of over two hundred members who continue to play other games together such as Lost Ark and WoW Classic, outside of MMOs we play Overwatch, Path of Exile, Sea of Thieves, ArcheRage, etc. In the past we have played MMOS such as Ultima Online, New World, Rift, Age of Conan, World of Warcraft, Everquest 2, ArcheAge, Black Desert plus many others
- Over one hundred players that are in the Alpha 2 testing phases alone, this will enable us to experience, capture and document all manner of content within the early testing phases of the project
- A family environment where members support eachother and interact even outside of playing games together
- A chance to be heard and input into the direction of the guild for the road ahead
- Support from our Leadership team to develop your skills when it comes to the game generally as well as your builds
- Our latest server firsts include crafting Sulfuras Hand of Ragnaros and obtaining the Scarab Lord title on Bloodfang EU in WoW Classic as well as Siege victory and unbeaten siege time record on Fae EU in New World
- A custom programmed guild bot, merit based points system (our very own UNIT system), spreadsheets (upon spreadsheets), information database (UnityNexus) as well as a variety of tools to ensure our members remain some of the most effective players of their class and/or profession
- Individuals who are not just looking for a temporary place to join but a community that they will continue with for months or years to come
- Players who are over the age of 18
- Maturity. We like to have fun and laugh but there are times where we require a serious can-do attitude
- Commitment to the game. Whether you like to engage in PVP or PVE, we have a place for you but you must give activities your all.
- Initiative; we encourage our members to set up their own events and activities alongside those set by the leadership
- For our Standard guild, expected playtime is 25+ hours per week, however for our Second guild there is no time requirement and casual members are more than welcome
- Striving to constantly improve both your gear and your skills
- Joining voice chat and getting involved in everything the guild has to offer
- MMO experience is preferred but not strictly necessary
Our community intro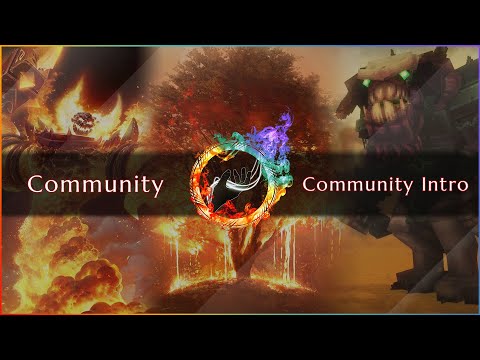 https://youtu.be/JHTSHAM5NvA
Some random member gameplay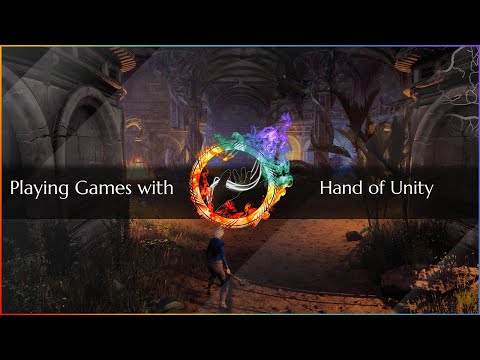 https://youtu.be/ib7wKL-bLA0?si=KSX6_XC7HyDF9V80
Contacts on Discord:
narys - Leader
herdo - Officer

For more info: Do feel free to join our public Discord, contact one of the above Guild officials or PM this account here on the forum
Unity - Our Community mascot