What I Expect From EachAndEvery Class
Hexcat
Member
Hi sons and daughters of Verra, today i have some free time and i decided to take a look (again) on the classes on
AOC Wiki
so as I was reading the available information, it just come to me the idea of creating a post about the "fantasy" of this classes, what i expect, how do they look and maybe even some lore behind them, so here it is, Im going to be uploading every class eventually, this is just for FUN and not in any way what IS is going to put in the MMORPG, hope you enjoy, I will start with the eight archetypes
The Bard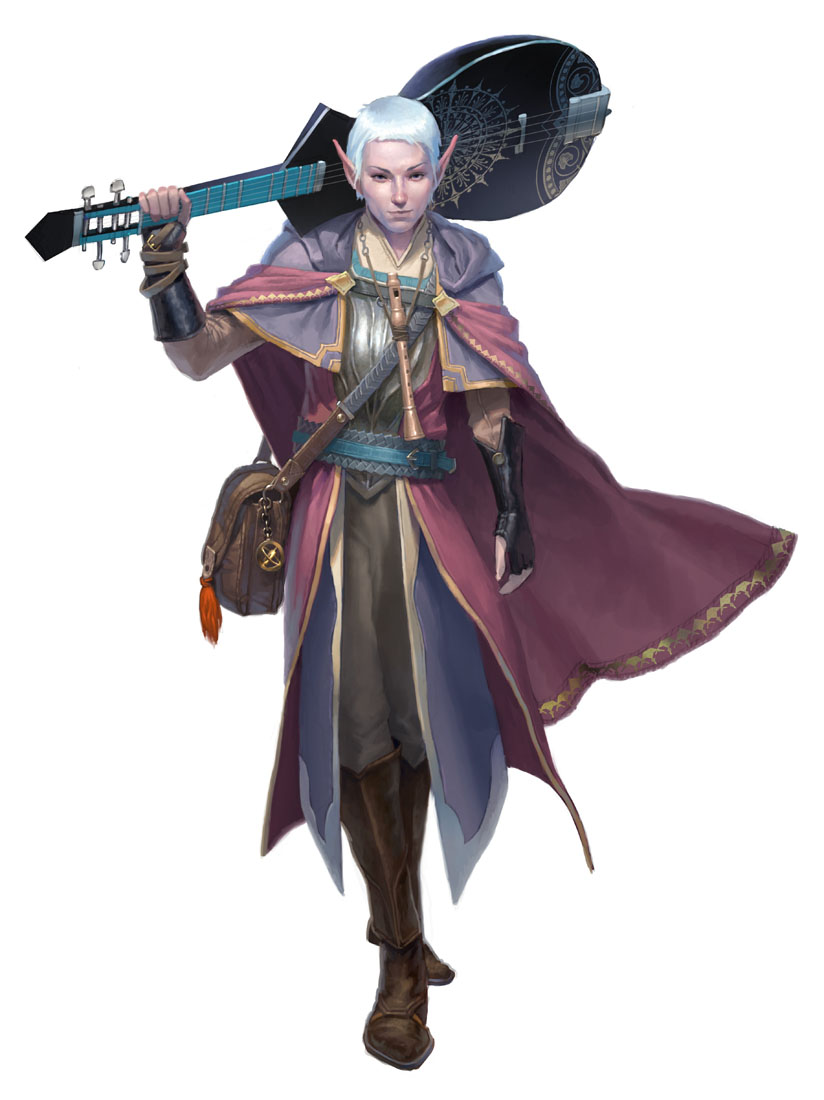 What Wiki Says:
"Truly a force multiplier, the bard weaves songs of glory and conquest, inspiring his comrades to ever greater heights. The bard knows secret and powerful words, is able to speak into being terrible nightmares, or convince foes to become friends."
"Bards are intended to amplify a party or raid's ability to perform within their own class. That amplification isn't just intended for DPS, but also for support, for healing, for taking damage, for movement. Bards have often been portrayed as a musical class and while they can be that, many Bard applications may exist in just telling a story. Telling a story is going to be the thematic component of how the Bard interacts with the party. And that story is going to enhance player's abilities to perform. Very similar in a way to buffing up a party, but you are not going to see him as a "buff bot" that you might have experienced in previous games, where they are only good for their buffs and then you kick them out of party and they sit in a corner and come back in 30 minutes. Those buffs are going to be related to how they perform. – Steven Sharif"
Bit of lore
The first thing that comes to the minds of the common folk when they hear the word "bard" is this whimsical character that tells stories and performs in little or enormous stages with the single purpose of entertainment, but adventurers, warriors and soldiers know that having one of them in the company, the guild or the group must not been taken lightly, because anyone in this line of work knows that to be able to sing, perform or even tell a story with such passion about the brutality of a battle, the mysteries of a dungeon, the glory of a conquest or the fire of love, one must have lived each and one of them...
What I Expect:
For me the bards are one of the most difficult classes to include in anything, D&D, Pathfinder, Videogames, etc etc etc, mostly because they are a jak-of-all-trades "support" that does not excels in anything, with this in mind and taking in consideration what the wiki says, I expect the bard to be a difficult support role to accomplish, one that needs time and a lost of concentration and practice to make it do a very good work with it, but once achieved a pro bard players would become an MVP in a party.