Ashes Pathfinders | Your Dedicated & Trusted Podcast [Weekly Episodes] Updated: Sept 22nd, 2023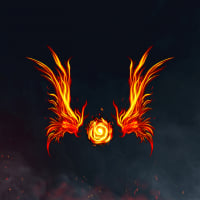 Simurgh
Member, Phoenix Initiative, Avatar of the Phoenix, Kickstarter
Connect with the Show
Welcome to
Ashes Pathfinders
(Previously The SimCast) the dedicated Ashes of Creation Podcast produced by
@Simurgh
who is joined by his co-host(s) and guests for weekly episodes discussing community feedback, theory crafting, news, and all things Ashes of Creation!
Ashes Pathfinders | Episode 0 - Welcome
Below you will find shows posted in order up to the most current episode as it is released! Don't forget that every show can be caught live on
Twitch
weekly
Sunday / 3:00 PM PDT / 5:00 PM CDT / 6:00PM EDT
Full
YouTube
Playlist
Here
Don't hesitate to contact me if you would like to join one of the round table's as we are always looking for new members of the community to come by and share their thoughts about Ashes of Creation.
Show Information:
Host Twitter:
@SimurghHQ
Show Twitter:
@AshesPathfinder
To Listen / Watch:
Twitch
,
YouTube
,
Spotify
,
iTunes
,
Google
,
Amazon
,
Podbean
To apply to
Knights of the Phoenix
contact me or join
Discord
for more info.