Would Memorials Be Fitting? Or Would "Fresh-At-Zero" Be Best?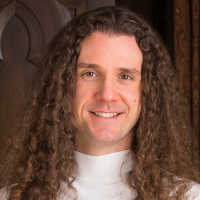 Tyranthraxus
Member
If your city is around for awhile - be it a basic city or a Metropolis - and then it gets crushed to Level Zero, would it be fitting for there to be *some* kind of memorial in the new node? Or would a completely "fresh-at-zero" setting be better?

Yours truly is the nostalgic type, and would greatly prefer to see some kind of memorial (i.e. a cracked statue or broken obelisk bearing the old city's former name, etc) that would be around permanently - be it sitting in the wilderness where a great city once stood, or in something akin to a small monument in the city park of a new city on the same node. However, that's not how everyone thinks nor feels about their former-homes in video games, obviously.

Or - given that it would require something permanent taking up space somewhere (even if just a little) - would it instead be better for literally everything to revert to it's original un-settled "default" node-space? Just wondering if anyone else shares that kind of nostalgia for the pixel-spaces players will call their homes.