Costume Request: Jester Costume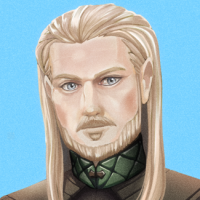 Teyloune
Member, Phoenix Initiative, Royalty
Hello Friends,

I politely ask for a Jester Outfit with functional Jingle Bells to be added to the game.
The idea with the bells would be that they act as a modified footstep sound or an addition to it.
So, they would probably be rather on the quiet end, and be more a wholesome addition to the outfit, to make it more complete/immersive(?).
I'm sure this can be done in a way, without the bells getting repetitive or annoying (probably by adding some variational bell sounds).

If there is a place for Jesters within Ashes of Creation, then I believe that adding such a costume would open addtional ways for people to roleplay their Characters, while also encouraging players to explore the role of being a Jester.
So far I am currently aware we don't seem to have a costume that would fill this niche, or do we?

The thought of seeing adventurous Jesters all across Verra brings me great joy.

"No Adventure is complete without Jingle hat and Jingle feet!"