Ashes Pathfinder: Chronicles - Prelude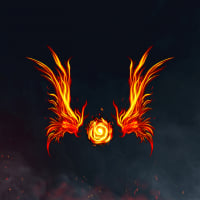 Simurgh
Member, Phoenix Initiative, Avatar of the Phoenix, Kickstarter
Lets Catch Up!
Ashes Pathfinders Podcast
Ashes Pathfinder: Chronicles - Prelude

Ashes Pathfinders do not falter and always stay the course. Dedicated to the journey that reignites the embers, and rekindles the flames in the hearts of those long left to cinder. Join us as we begin to collect our stories in the Ashes Pathfinder Chronicles.
Live streaming most days on Twitch!
Ashes Pathfinders podcast live every Sunday 5PM CDT!