Does anyone else feel like Steven Sharif would make for a good Joe Rogan Experience?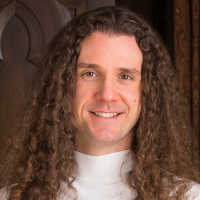 Tyranthraxus
Member
Yours truly knows that - in attempts to stay current and relevant - Joe Rogan's been host to some to some controversial characters. He's overall a good and reasonable guy, though! Many of his JRE podcasts feature ground-breaking or tradition-departing ideas, and Steven Sharif's vision for AoC certainly fits the latter within the MMO world - again, one of Joe's interests. In addition? Many of his interviews have a mega-amount of views/exposure.

As a YouTube watcher of his time-segmented clips, I'm not sure how or if JRE accepts interview-suggestions - but if anyone of you knows? Much appreciated, if you could get the suggestion of an interview with Steven to Joe Rogan or his JRE crew.