A Message to the Community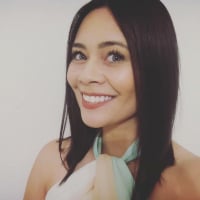 MargaretKrohn
Moderator, Staff
Staff ›
Glorious Ashes Community,
Over the past few years together, it has been an incredibly exciting time watching the world of Verra come to life with each new development update. As you well know, making an MMORPG of our size and ambition is a tremendous amount of work with many moving pieces and countless hours of dedication from a lot of different people and disciplines. It is thanks to the many hard-working and incredibly talented developers at Intrepid Studios that we continue to forge ahead on our development journey. With Alpha One coming up soon, our team returning back to the studio, and the tremendous growth we have had over the last year, the future for Intrepid and Ashes of Creation is bright. Although, today, we must give a bittersweet farewell to Jeffrey Bard as he has decided to pursue his passions in the VR space. We are extremely grateful for his contributions to the project, and we shall always hold dear the great memories we made together, the friendships we created, and of course, the imprint he has left on the world of Verra.
Our Creative Director, Steven Sharif, along with our incredibly talented senior designers will be stepping up to assume Jeff's responsibilities in the meantime. We will continue building upon our progress alongside the many amazing additions to our team we've gained over the past several months. From the beginning, Jeff's focus has been to help implement the vision that Steven has for Ashes of Creation, and during Jeff's time on the project, he was a glorious champion for that vision.
Everyone at Intrepid Studios wishes Jeff all the best in his future endeavors. We are excited to watch as Jeff continues to do great things as a designer, leader, and gamer.
Please see a personal note from Jeff below:
My Dearest Ashes Community,

It's with a heavy heart, and a considerable amount of sadness that I announce my departure from the Intrepid team. The last 5 years at Intrepid has been an incredible experience, with so many memories that I will cherish.. I've learned a ton, grown as a person and as a designer, and I'm always going to look back and appreciate my time here. Thankfully, Ashes of Creation is in a great place, surrounded by great people who care deeply about its success. None of that will change, and I'll be on the edge of my seat watching the continued development as part of the community.

I'm going to miss every single one of you. Those I met at PAX, at Gamescom, at GDC… those of you I've chatted with in Discord, and all of you I haven't gotten a chance to say hi to yet. You're such an important part of this process, and it's one of the things I'll miss most. There's nothing quite like this game, and certainly nothing quite like this community!

Goodbye, everyone! Stay in touch, and if you keep an eye out, you might find me lurking at the Ashes of Creation booth at some future PAX! See you in game.

All My Love,

Jeffrey Bard