[NA] VANGUARD | PVP | NA EAST | HARDCORE | 18+ | ECONOMY | AMBITIOUS | CASTLE FOCUS | ALPHA 2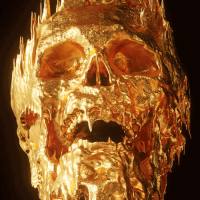 Sweezah
Member

Vanguard
"A group of people leading the way in new developments or ideas."
[NA] VANGUARD | PVP | NA EAST | HARDCORE | 18+ | ECONOMY | AMBITIOUS | CASTLE FOCUS | ALPHA 2+
ABOUT
Vanguard is an upcoming hardcore PVP guild where we will strive for PVP excellence on both a large and small scale. We're seeking members who'll push the boundaries of what can be achieved as a unit and individually in all PVP aspects. We understand competition and what it takes to improve, learning from our mistakes and having a non-tilt mentality is extremely important as we build up our ranks to compete with the best of the best. We also understand that this stuff takes work, and starting from scratch doesn't intimidate us, - it's what drives us.
FOCUS
The focus of Vanguard will first and foremost be PVP, while our second (more minor) focus will be on economic prosperity. We will prioritize the control of a Guild Castle, and do everything necessary to seize one during launch. Once we reach that goal, the guild will be divided into "Economic" and "PVP" divisions. Each division will specialize in its designated aspect of the game and work to advance the guild toward its goals. Everything is done with the idea of pushing the guild forward. The guild only sees success once its members realize their potential.
The Economic Division's primary objective is to utilize the materials gathered by the guild to advance each division member's specialization. In return, the division works to create gear for the rest of the guild to use in combat and ensures that everyone has the best equipment to carry out the goals of the guild.
WHO ARE WE LOOKING FOR?
-Vanguard is seeking members with a team-oriented mentality. Our primary goal is to control and defend a Guild Castle, which will require excellent teamwork to defend, grow, and maintain. Yes, every member should focus on bettering themselves and being the best player that they can be, but if they can't function within their groups or as an army, then the effort spent is all for naught.
-Vanguard seeks non-toxic members with a growth mindset. Each member must understand that they don't know everything and that there is always an opportunity to improve. We do not have time for people who will not put in the energy required to grow and get better.
-We seek members who will be active and communicate with guild members. We are building a community, we strongly encourage each member to be active on our social channels and get to know one another. It's difficult to be a strong PVP group if you don't know the person you're fighting alongside.
GOALS
The goals of Vanguard are as follows:
-Seize control of a Guild Castle soon after launch.
-Feed any resources needed for the Economic Division to level up and create gear that benefits the guild.
-Work with allied guilds to ensure they receive the protection and resources necessary so that they may prosper.
-Maintain an environment that promotes growth and development.
-Weekly guild and/or server PVP events.
REQUIREMENTS
Discord
Microphone
Prior PVP experience in other games.
Great mindset
PLEASE FILL OUT THE APPLICATION ON THE WEBSITE, WE WILL NOT ACCEPT MEMBERS WITHOUT AN APPLICATION.
WEBSITE
https://www.vanguard-gg.com
DISCORD
https://discord.com/invite/9YVhHHmJXK/