Design your own spells!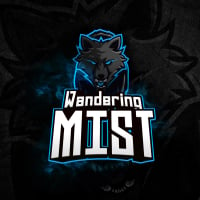 Wandering Mist
Moderator, Member, Founder, Alpha One
Hi all.
I know a lot of players have that one spell that they wish a game would implement but it never happens. So, if you were on the design team for an mmorpg what spells would YOU like to see in it?
If you are feeling really creative, come up with 2-4 spells that compliment one another in combat.
Lets get those creative juices moving!
EDIT: Loving the ideas so far guys, so here are some of mine. A lot of mmorpgs have personal mana shields for the caster, but let's make it a bit more interesting shall we by adding more support functionality (sorry for the names by the way, I'm not too good on those!)
Mana Barrier :- put up a mana barrier around yourself that absorbs 50 magic damage per hit taken - costs a small amount of mana each second while active.

Max Mana Barrier :- strengthen the Mana Barrier for 5 seconds to absorb up to 500, after which the Mana Barrier cannot be conjured for 15 seconds (can be used from either the basic Mana Barrier or Extended Mana Barrier).

Extended Mana Barrier :- push your Mana Barrier forwards into a wall that covers a larger area and absorbs 50 magic damage per hit taken - costs double the amount of mana per second as the basic mana barrier.

Projectile Mana Barrier :- converts your Mana Barrier to instead reflect projectiles rather than spells. Same cost as the normal Mana Barrier and can be used with both the Extended And Max Mana Barriers.
(disclaimer: I am making this thread as part of my own personal interest, not as a representative of Intrepid Studios. Anything suggested in this thread is unlikely to make it into Ashes of Creation - It's just for fun folks!)