Solution - Button Mashing
ArchivedUser
Guest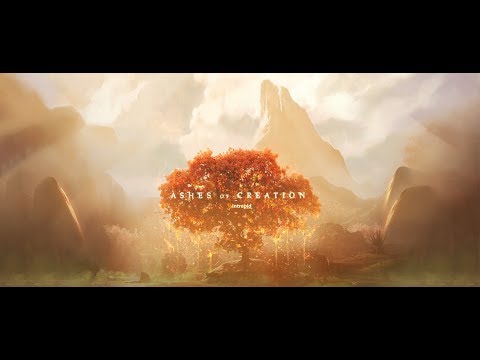 No Button Mashing
- 2m50s
The Problem I have with the combo skill and ulitmate generation,
is that it requires button mashing to function effectively.
Which is the exact thing that Steven stated would not be promoted in the video link above.
You must deploy skills as soon as they become available to use them optimally.
So, i need to give a demonstration of why that is so.
Imagine two ultimates....
Ultimate type 1
...You gain 2x outgoing damage when activated.
(This guarantees that your time to kill an opponent will be halved. Whoever dies first loses, so your opponent must reciprocate)
Ultimate type 2
...You gain 2x outgoing damage when activated.
...You gain 2x incoming damage when activated.
(This guarantees nothing other than the fact the Net difference in damage 'could' be upto 2x and 'might' halve the time to kill an opponent...but only if you can avoid all incoming damage)
All modern games adopt ultimate type 1 where there is no penalty for using the ultimate.
So any min maxer incorporates that when establishing optimal rotations.
They will work out the time to execute a selection of skills for the greatest Net advantage over any adversary.
No cool down time will be wasted and damage maximised (especially with ultimates) at the same time.
Traditionally there was no RNG gated aspect to skill use, so Macros are and were used for this rotation purpose.
Ashes eliminates the macro problem with the combo bar, but it does not eliminate the need for optimal rotations.
Worse, ultimates are also 100% dependant upon the combo skill success through 'focus'.
So we have simply gone from a fixed spammed skill rotation to an RNG/skill impacted spammed skill rotation.
Button mashing (rotations) remain, even if it is slowed down by cool downs or complicated by the RNG combo mechanism.
Now lets go back to the dawn of gaming where there was no risk without reward, where everything positive came with a negative to ensure balance across the board.
Ultimate 2 ...in contrast.... will only be deployed if your opponent will come off worse when deploying it.
If you are in the wrong place at the wrong time....if your opponent can avoid more damage than you...you will come off worse.
eg. They can hide behind a wall while you stand in open ground.
Thus, rather than a spammable skill that is a necessary part of optimal rotation,
we instead have a situational skill which will not be spammed under any circumstances.
Or more correctly, the player is given the choice to deploy a skill wrongly and make a mistake for which they are punished.
Conclusion.
Button mashing can only be eliminated by forcing negative consequences upon the use of skills, which then inhibits the benefit of, and compulsory use of, rotations for optimal performance. Instead requiring the need for thoughtful use of skills before deployment....aka...tactical combat.