Let's Talk About Magic!
ArchivedUser
Guest
I made a thread about Dwarves in fantasy, and how I hope Ashes Of Creation uses them. A lot of people enjoyed it, so I thought I'd tackle another topic: magic.
I'm very picky with my magic systems, and that's mostly because I usually play magic classes. Manipulating the basic forces of the universe is something I relish, but I feel like a lot of magic systems either over-complicate things, or don't delve deeply enough. 
The goal of a good magic system, in my opinion, is to create something that's both open-ended and well explained, without being 
overly
restrictive.
If magic has too many rules, then it may as well be regular science. There should always be room for mystery and creativity.
So, here's my ideal magic system. Let me know what yours is. 
What Is Magic?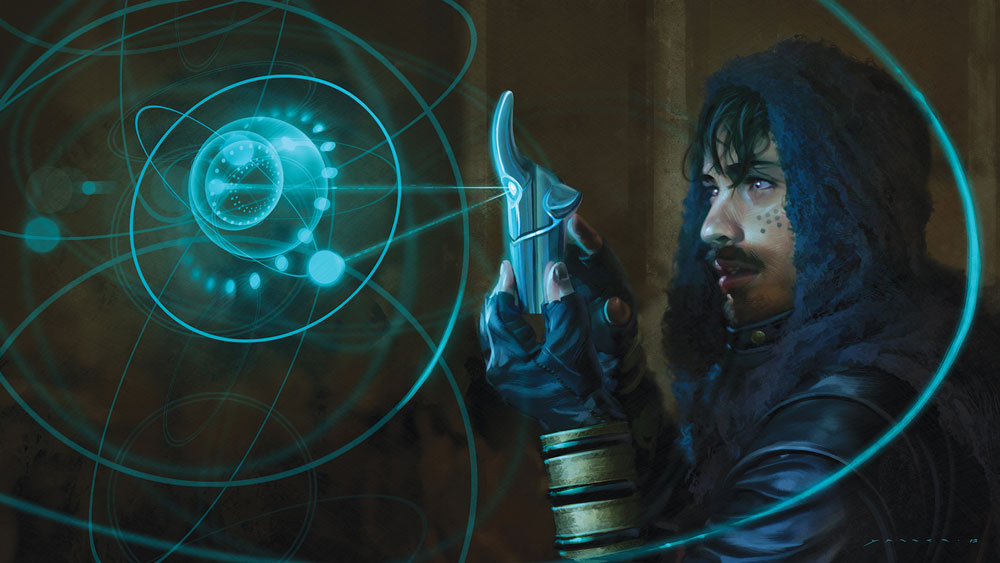 "Magic is the art of circumventing the normal. [...] The stars march in order across the sky, the seasons fall one after the other with lockstepped regularity, and men and women live and die. If that does not happen, it's magic, the first warping of the universe, a few floorboards that are bent out of shape, waiting for industrious hands to pry them up." - Medivh, The Last Guardian

I love the idea of magic as a force that warps reality, something that allows someone to impose their will on creation, and deny its basic laws. Magic exploits the instability of the universe, the tiny "glitches" and cosmic inconsistencies that naturally exist in a supernatural world. 
But that alone can leave magic feeling "overpowered". To balance this concept, I also like the idea that magic is a dangerous, volatile force. Something that requires a combination of intense willpower and arcane secrets, and often comes at a grave cost. 
Magic is fundamentally powered by one's will, but the more complicated the desired result, the more mental energy it requires to pull off. The more you try to fight against reality, the more it tries to fight back. Because of this, wizards look for "shortcuts" to increase the efficiency of a spell.
How Are Spells Cast?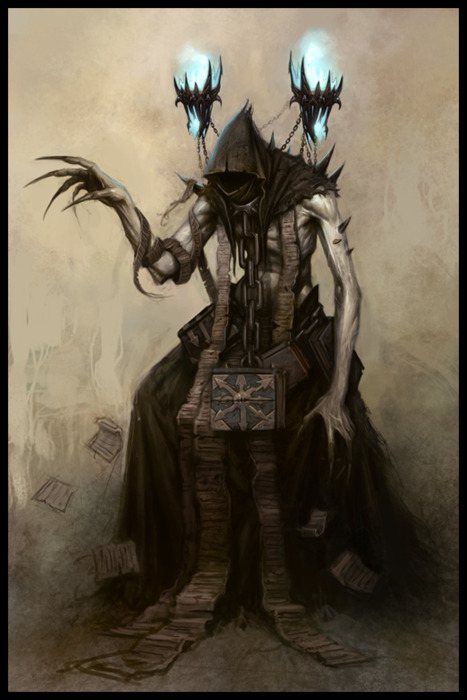 In a magical world, words have meaning and symbols have power. When a word is used enough in a certain context, it begins to take on a life of its own. When a wizard uses hand gestures along with her spells, she's "training" the universe to respond to her will. 
Overtime, these ideas become ingrained within the cosmos itself, making otherwise complicated spells more easy to pull of. Ever wonder what a mage actually 
learns
 in those old dusty tomes? He's learning magical words in ancient tongue, runes, symbols, and other "shortcuts" passed down from the sorcerers of old. 
By studying the natural flow of magic, a mage can find more efficient ways to manipulate it. Through study, mages can achieve far more than they could through willpower alone. 


What Kinds Of Magic Are There?


I feel like this is where a lot of worldbuilders get caught in the weeds. When it comes to how magic is explained, sometimes less is more.The more you complicate the basics of magic the more limited in scope it becomes.
For example, one of my favorite magic systems
used to be
the one in Warcraft. Like many magic systems, there were ultimately two kinds of magic:
arcane and divine
. Similar systems can be found in D&D, Pathfinder, and many other fantasy IPs. 
Divine
magic is magic filtered through a higher being, like a god, or a demon, or even just the collective belief of a culture or religion. Divine magic is relatively "safe" and "predictable" for the caster, but requires allegiance to something other than yourself. Priests, paladins, cultists and shaman typically focus on divine magic. 

Arcane
, on the other hand, is what happens when a person tries to channel magic directly, in its raw, unfiltered state. This can have detrimental effects on the caster if proper precaution isn't taken. Magic is the very essence of chaos, and reckless use can tear holes in reality, summon unspeakable horrors, and eventually drive the caster insane. Arcane magic is also addictive, sending a euphoric rush through the caster with every use. 
In Warcraft, fel magic was once described as arcane at its most corrupt, or at its most pure (depending on who you ask). Demons were beings whose body and spirit were mutated by magic beyond recognition. 
Under this system, magic was very open ended. Viewing magic as a united, fundamental force  allows for all sorts of mixing, matching, and creative ideas for how magic can work and what it can do. Magic can be harnessed either through a higher being, or from yourself, and both methods have their own perks and drawbacks. 
At the same time, dividing magic into two basic techniques allowed for interesting stories to be told. For example, the Night Elves once built an empire on their reckless use of arcane magic, only for it to corrupt their leaders and eventually attract demons to their world. Today, arcane magic is heavily restricted in night elf society.
The divide between the arcane and the divine can play into the political, religious, and social landscape of your world. It almost becomes a tug of war between faith and "science", which is always a fun idea to toy around with.  
Of course, there can be numerous techniques, classes, and disciplines of magic, but it all stems from the arcane and the divine.
So yeah, Warcraft's (old) magic system begins simple enough, but leaves plenty of room for possibilities.

Then a book called Warcraft Chronicles came in and created this, retconning the previous system and replacing it with this:
In my opinion, this is exactly what I hope Ashes can avoid. Dividing magic up into a bunch of discreet, opposing forces just begs too many questions. If arcane is order, then why has it been so destructive and chaotic throughout the series? If necromancy is just an expression of death, then why can it create diseases, which are living things? Isn't undeath, by definition, a perversion of death?
Most of all, if all these forces are opposed to one another, then what even 
is
magic? What, if anything, unites these concepts? 
All of these questions can be answered, but at the cost of further complicating something that doesn't need to be complicated. Magic doesn't need to be divided into 12 subtypes or elements in order to make sense or be interesting. 
So, what do you guys think about how magic should work in Ashes Of Creation? What's your favorite magic system from another game? Let's discuss!