Some few questions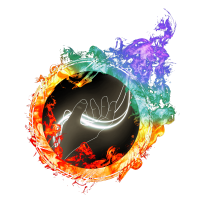 Sebas
Member
✭
I am just wondering over some few thing that I really haven't understood or gotten the information about.

The 1st question being about how to buy the game. So far I have understood to play it you need to pay a 15$ per month to be able to play it. But is there a price that I need to pay before. Like do I need to buy the game and then pay 15$ per month, or is it just the 15$ and then if I like the game I continue to pay that price? And how will it be with new content, will it be locked behind a pay wall. Or will it be free content to everyone who plays the game because it is a monthly subscription and the studio gets money each week?

The 2nd question being about PvP. Will PvP be everywhere, no matter what or will it be special areas. But if it is everywhere will there be someway to see if that specific player is a PK. Like will there be for example Karma and every time you kill someone your karma gets lower and lower if you are the one that starts attacking. But if you join a fight to help or protect someone your karma wont decrees. And after a while your karma starts to go up again. Will there be something like that?

The 3rd question is being about spawn. How will we start of the game, will we all just spawn at a random location or will we spawn on different places depending on class and races. Or will everyone have their own place where they spawn. And how will it work then if you have a guild and/or friends you wanna play with, how will you get to them?

The 4th question is about Guilds, will there be some system where you can see who is online in your and have a special guild chat in game. And if you spawn on different places can you fast travel to each other? Will there also be special buildings in game where your guild can set up like if you find a city or a village will there be a possibility for your guild and others to have a building where everyone can come either to ask for help, enjoy each others company or join the guild?

Thanks in advance to everyone who hopefully will reply to these questions.