[OCE] NOCturnal | PvX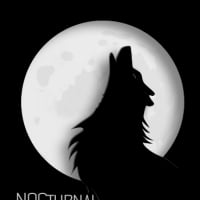 Varkun
Member, Braver of Worlds, Kickstarter, Alpha One
NOCturnal Gaming Community first formed as a guild back in 1999 during the alpha testing phase for DAoC. The name NOCturnal was derived from the fact that most of the guild's founding members were OCE based players who played during the off-peak early hours of the morning compared to the US-based players and were in effect nocturnal. NOCturnal has had a presence in numerous games over the past nearly 20 years both MMO's and FPS with guilds and clans being formed according to interest from members.
We are currently active in ESO with a small guild of around 30 members plus there are numerous other players who play a variety of FPS games. We are a community that our members can drift in and out of depending on their interest in the games we are playing or looking to play, many just touch base every once in a while to catch up with old friends and to see what the community is up to. Many members have come back to play different games after taking a break because they know NOCturnal will be there in one form or another.
NOCturnal has an age requirement of 18+ years though our average age would be closer to 40, yes we are older gamers and have many years of experience with gaming. We have a very low tolerance for BS and drama which I might add is as good as nonexistent probably due to being somewhat older. We realize real life happens people have jobs families and will not always be online sometimes for extended periods. Discord is a must, people can only become part of a community by communicating join discord take part listen learn, share your wisdom become involved we don't bite, every single person in our discord was new to the community at some point.
NOCturnal is run by a council of its members that are responsible for different aspects of the game but it is our members who are NOCturnal and it is our members who drive the direction of the guild as a whole. Ashes of Creation is a new game and while we may have some thoughts on how it might develop reality may prove to be somewhat different and we as a guild may have to adjust as required. Our aim at this point is as a PvX leaning towards PVP guild and aiming for a smaller guild NOCturnal has never been about faceless numbers. The main aims and goals are not yet set for Ashes of Creation as there is too much we do not yet know about the game plus this is a choice that needs to be made by all of Nocturnal's members.
If interested in finding out anything further about NOCturnal then join our discord or send me a DM I will be more than happy to answer any question.
https://discord.gg/kV9mfc2
Close your eyes spread your arms and always trust your cape.