Zii's AOC Freehold Project <3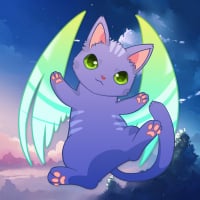 Zii
Moderator, Member, Intrepid Pack, Alpha One
Since the Ashes Battle Royale has been down, I have been trying to keep busy. This project came about after a conversation on discord, about the sort of housing we wish to have in the MMORPG. We talked for a long time about each of the different rooms and the sort of things we might find in there.
Most of the items in this project are based on items I have seen in the Battle Royale, except the food items, which are based on medieval/farming foods.
For this project to be completed it took around 300 hours. Some of the items were really tiny and intricate. All the items in the house are made from either clay or plaster of paris.
I hope you like it
Mandatory End Product First:
Individual Rooms + Closeups:
Work in Progress Gallery: