Resource management in combat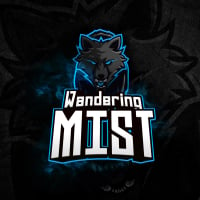 Wandering Mist
Member, Founder
As some of you might know, the Classic WoW Closed Beta is in progress and I've been watching quite a few videos and streams on it. One of the biggest differences between Classic WoW compared to Modern WoW is in resource management. In Classic you can run out of mana, energy or rage very very quickly which forces you to think very carefully about which abilities you use and on what target. A mistake here can easily get you killed. On the flipside, in Modern WoW you have to work very hard to run out of mana, and rage and energy generation means you can spam your abilities as much as you want.

Seeing this has got me thinking about the flow of combat in Ashes. From what we have seen so far, all classes will have both a mana bar and focus bar. The mana bar is for your regular abilities and the focus bar is for your ultimate ability. That's all well and good but we don't know how these resources work. How much mana will we be given? How fast will it regenerate (if at all)? How much mana will our abilities cost? How quickly can we fill our focus meter to use our ultimate ability?

These are all key questions that have a huge impact on the flow of the combat system. My question to you though is, what do you prefer? A system that lets you spam your abilities as much as you like, or a system where you have more limited resources and have to think carefully about each ability you use?