To soul bound or not to soul bound?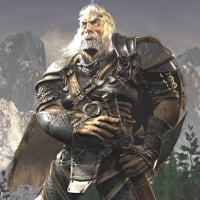 granthor
Member
I have played both types of games, one where you didn't have anything soul bounded to you, and if you died you had to return to your body to claim everything you were carrying. Also, I played games where you didn't lose anything, you died you kept everything on your body.

With both systems, your items did wear out over time of use, and you could have them repaired.

Now IMO nothing in AoC should be soul bounded to you, you die you should run the risk of losing it all. Now I also understand some people don't have that risk, so I would add why not add enchantments to you items that last for a set amount of time if you die you don't lose the items you have insured with the said spell. This spell crafted by players in the game of course, and it's time limit set by how good the caster is with their craft.

I have this understanding that you can only repair items so many times in the game, so why make it soul bound if after so much time it's unless? That brings up another point, why not have special places in the game, where you can remake any items that lose their DURABILITY after so many uses. I am sure people with legendary items would love to keep them in top shape, so if you have items rated at zero after you have used them a long time, traveling to a special place in the game, where crafters can remake them to 100%, or maybe have it a learned special skill only the top level crafters can do after they find the special scrolls. Get an idea.

The hole soul bound items have its use, but I feel you need some risk vs reward in the game, if you know you can lose your stuff without taking steps to protect it, then that mistake should fall on the players' heads, and not be a system placed on the game world automatically. One where you can't lose your best stuff, but what's the point if you have top gear if you wear it out, which will keep you from using it we going to wear it out to zero.
Just tossing out some food for thought on the topic. What do you guys think?