World Bosses- raiding and economy
neuroguy
Member
In one of the newer livestreams, there was the good old question of "will world bosses be killable multiple times or just once?" and it was carefully and diplomatically answered without giving much away. This could be to keep the mystery or, in my opinion, because there are some design decisions that are not finalized. Regardless, one thing is for certain, some bosses will not be killed more than a few times and will only be done so by the "hardcore". (ref: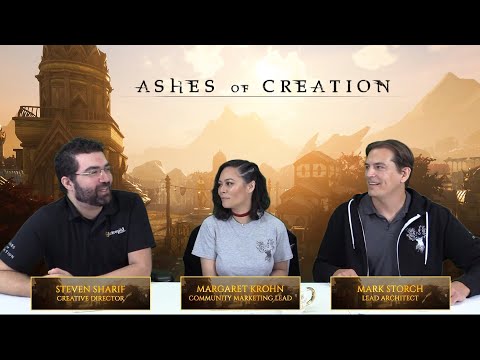 @ 1:00:23 ish)
I want to discuss the economic ripples of these world bosses and events. Based on the answer, I'd like to think AoC will have an ahn'qiraj gates style event for most world bosses where a large number of individuals need to contribute somehow to take down the boss. This should make any such event attract a lot of players and guilds. Those wanting to participate in the content directly (wanting to kill the boss) and those that are there to make a profit by supporting the raiders. So caravans would start to ship to the hub closest to the boss, bandits and mercenaries to rob and protect them would be hired, crafters would set up stalls. Raiding guilds could be sponsored or make contracts with merchants/gathering guilds to be supported with the required potions etc to kill the boss in return for some % of the loot perhaps?
This all would require that a big scale world boss like a winter dragon to have several stages/layers of content that needs to be peeled to access and attempt to kill the boss, and that there is a race to kill the boss due to limited and few lives. I think this would be really interesting actually. Less hardcore players could participate and kill mini-bosses (repeatedly) while the big boss himself could, justifiably, be only killed by a few. This way many people could experience "raiding" but perhaps not every raid encounter. This could also be a potential place to implement "hard modes" where guilds can start to attempt the world boss after some stage of progression is made, but if they continue with the peripheral quests/events, they may weaken the boss or gain assistance to make it easier forcing decisions of "hard mode now and risk dying/losing prep and ultimately the kill to another guild? or easier mode later and risk a braver guild to take the kill before we do?".
Anyways, thoughts/opinions?