Unlock a FREE Emberstorm Dragon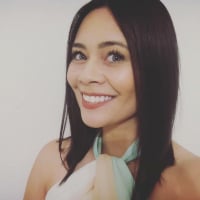 MargaretKrohn
Moderator, Staff
Staff ›
[UPDATED 9/30] Glorious adventurers, the Emberstorm Dragon challenge time has been extended - thank you for your patience as we worked to resolve login issues through the weekend. Reach level 7 by 10AM PDT on Wednesday, October 2nd to unlock your reward!
---
Glorious Ashes of Creation community!
As a thank you, we're giving away a FREE Emberstorm Dragon cosmetic skin in Ashes of Creation the MMORPG to everyone who achieves level 7 in Ashes of Creation Apocalypse by
10AM PDT on Wednesday, October 2nd
. Head on through the Divine Gateway this weekend, and come out of it one dragon richer!
It's been exciting seeing everyone hop into Ashes of Creation Apocalypse and helping us test. With each test, we are getting one step closer to Alpha 1 of the MMORPG Ashes of Creation! FAQ and more information here:
https://ashesofcreation.com/news/2019-09-27-unlock-a-free-emberstorm-dragon