Let us talk about what is wrong with the BR... And how it could be saved.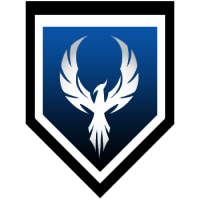 Hjerim
Member, Leader of Men, Alpha One
The reality of the things is that the BR is not going away anytime soon and many don't like it. So why not try to make it a better experience for everyone while it is here?

I for one have enjoyed playing the BR and seeing the progress of the game, but…

… I find it hard to legitimize continuing to play APOC BR. I am not having fun anymore because there are not enough people per match compared to how large the map is. I will usually find someone in the beginning and then I will not encounter anyone the next 10 minutes until the circle is small enough.

I feel players do not have a big enough reason to play because of the situation as it is right now, which will probably lead to even less people playing and the eventual lack of people that will make it hard for even one match to be created.

The reward of getting 1/10th of a level for one match does not currently feel particularly rewarding, and the quest for outliving "50" (which for some reason really is 75) people dailies is a buzz killer when there is only 15-25 people per match. An average player would have to do eleven matches to get this daily assuming there is fifteen people per match and seven of those people are outlived. This does not feel nice.

Some of the other BR's have objectives that will spawn and give the potential of better loot which will drag people to it which creates some dynamic action where players are likely to encounter other players.
Fitting to Ashes of Creation could be a mob or multiple mobs that had to be defeated to give the chance of a drop with a unique rarity (4 stars instead of 3). This would give players a reason to encounter this monster and would also act as an attraction point for other players. This would solve some of the problems with the mid game being boring due to lack of players.

Triple XP weekends is also something I would imagine would drive the player count up.

If player count is not upped, try to give us better ways to find each other. For example implement shrines that can be prayed at for a temporary or permanent boost of health or stamina, and let the shrine send up a beacon of light after use which can be seen globally so that the location of the player is revealed, which makes it easier for other to hunt that player down.

I also see there are people that plan to become level 50 and never touch the BR again. These players can be given a reason to stay and play by having events that says "earn 10.000 XP within December the 1st to get this item" instead of "reach level 50 within December the 1st to get this item". It is a lot fairer for people to make events like this, and then they don't have to worry about being a high enough level so that they have a chance to get the next reward there might come and people which are level 50 still have to earn additional 10.000 experience if they want the item.

What are your guys thoughts?