Looking for a Guest for Ep.27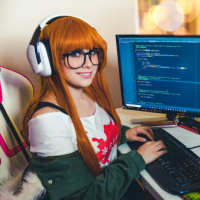 chibibree
Member, Phoenix Initiative, Royalty, Alpha One
Hello All!
We are looking for someone who is an RP fan, a cosmetic/ costume enthusiast, or someone who is just looking to enjoy themselves in this spooky season on our next podcast!
EDIT!:
The stream time and date is as listed, thank you!
Friday, Oct. 25th at 5 pm PST. I'd like it if our guest was ready around 4 pm PST so we can get audio stuff set up.
If you're interested, please feel free to either message me or
@Virtek
here or on discord!
If you want to contribute but don't want to be a guest, we are always happy to see your clips from the game and anything funny/weird/epic that you may have caught in your adventures through Verra.