There might be a problem with forum signatures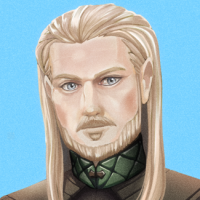 Teyloune
Member, Phoenix Initiative, Royalty, Kickstarter, Alpha One
Forum says: "Use up to 1 image. Images will be scaled to a maximum height of 150px. Signatures can be up to 200 characters long."
The signature i want to use is 167 Characters long, but the forum is not happy with it and says: "Signature is 119 characters too long."
The signature i had before this had more characters, so that is pretty weird.
Look at this, this should totally work as Signature, shouldn't it?
[center][img]https://s4.gifyu.com/images/TDsig2.png[/img]
[url="https://cutt.ly/feRsBws"]It is one thing to read about dragons and another to meet them.[/url][/center]

This discussion has been closed.