"A CARROT TO CHASE" Honest opinion on the APOC (Br and more)
nightragner
Member, Braver of Worlds, Kickstarter, Alpha One
QUICK EDIT: THESE MUST ONLY BE WORKED ON IN PARALLEL WITH THE MMO NEVER INSTEAD OF IT!!
Hello me again... Pitchforks down please... (Disclaimer: these are comments from many who want to come back!)
"The carrot to chase" (Reasons to come back and stay)
- Add a reason to come back after hitting 50 in the BR other than leader boards... Possibly a way to reset (Paragon) the levels, Maybe with a small reward at each reset and a larger at the end (say 10 resets) allowing for a percentage xp increase each time these can have Skins at the end of the levels over the current format (Weapon Skin at 25 and mount skin at 50 say) then alter it for another item (Emote at 25 and armour skin at 50) Spreading the items currently in the first level 1-50 to then be spread over the many 1 - 50 resets adding in other minor items within the 50 levels! (Sure you can work something out)
"Sometimes faster is not always better" (Slower combat speed)
- While the game can be fun in a frantic manner it losses it steam after a couple of days, It is still playable for sure but without a tactic side to the combat it feels like something that made for kids not interested in the MMO which after testing should be a selling point of APOC to tease people making them want to join AoC (MMO) with what we call "Combat chess"
"Where are the boards Leading us" (Leader Boards)
- We don't need to only have leader boards but a reason to get on them be that receiving something, bragging rights or winning tournaments it is a "Carrot to chase".
"Allow us to make it our way" (Customised games / Lobbies)
- This is something that players would love to see and use allowing them to set and engage in private battles within a game that all parties understand and follow the rules for (4v4 / 4V4V4 / Etc).
"Putting on a Show" (Hosting / Shout-Casting)
- Allow for spectator modes and replies to be possible giving content creators the options and also allow for shout-casting and this is also something that can be used to double check on Script and command cheaters and "Teaming".
- Note this could also be used in the arena and other areas within the MMO
"More toys to play with" (More weapons / gear)
- We have tested all the items currently in game many have asked if we can have these updated and refreshed, giving players new Weapons / Gear / Abilities tied to these items (Be that new or old ones from the Alpha 0 testing) more the better! add another tier of color as suggested by others (Blue tier of items).
"Getting more for less while having fun" (Double XP / benefit events)
- While playing the game is fun it lacks a event time, weekend or rust phase something that would draw in new players and offer slower levelling player some help and not feel like such a big task.
"Some of the content creator were right" (listening to suggestions)
- Many we have spoken to all state that things like "Hey BCG was right in what is missing from the BR" (Linked)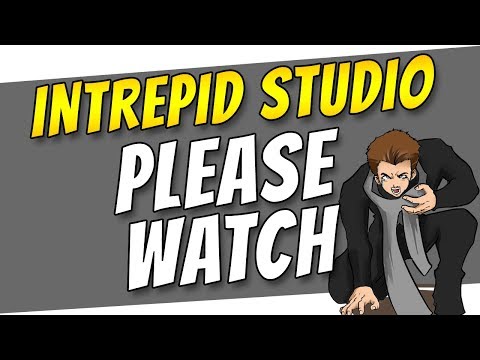 There is more topics but those were the main focus this time around!