December 17th HotFix feedback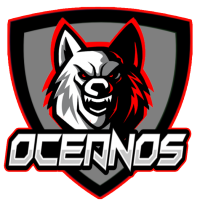 Oceanos
Member, Leader of Men, Kickstarter, Alpha One
I played a lot of APOC to help with the Battle Royal test and I would like to finally share my opinion about the Hot Fix with you.
I was very excited when the update was announced because it's been a long time since the BR has been upgraded.
Unfortunately, this upgrade has taken away a lot of my desire to continue to play: It made me feel like a downgrade for the following few reasons:
- The UI feel older and less polish than before the upgrade:
the icon saying "press E" to pick up item.
what is displayed when our inventory is full.
you cannot see the color of the armor you are wearing (so you always have to double check if you are wearing) a red or a yellow armor part. (Before, you could see it with your current skills)
the big yellow letters on the map stating the name of where you are and the disgraceful flashy and thick yellow circle.
You can no longer see on the yellow bar the armor cap of what you are wearing. (before, if you had a yellow + red = 85, the remaining 15 where darker) and therefore, you don't know what you are wearing.
- The moves have been reworked and I don't like it: You cannot turn in the air, the camera is locked when you dash. It takes the fun out of it. So you have to turn the camera before or after the lunge animation.
(and I miss left click longbow charge
)
That's all for my feedback, thank you for taking the time to read me and I hope to contribute to improve APOC.
Feel free to leave your personal feedback as a comment or just give your opinion.
ps: I have translated all my text into English so sorry in advance for the grammatical errors.