[Website] The Ashes of Creation website will be down for scheduled maintenance on Monday, June 27, 2022 at 8:00 a.m. Pacific.

Estimated downtime is 6 hours. During this time, the shop and account login page will be inaccessible. We'll notify you upon completion.
Might of the Murk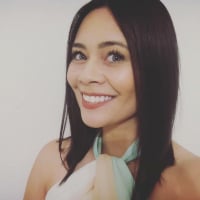 MargaretKrohn
Moderator, Staff
Staff ›
A swamp is a sweltering mass of stagnation and decay, yet beneath and above the billowing depths, life thrives. For those who know where to look, untapped power may be found. Be wary -as with any power, it is well-guarded, and one would do well to remember that the bog is always watching.
The Might of the Murk cosmetic addons will be available in the Ashes of Creation shop from
July 15, 2020 at 11:00 a.m. Pacific
until
August 5, 2020 at 11:00 a.m. Pacific
. Don't forget that the Dark Allegiances addons will be removed on
July 15, 2020 at 11:00 a.m. Pacific
when the new cosmetics swap over.
For more information, check out our news post:
https://ashesofcreation.com/news/2020-07-08-might-of-the-murk