Покупка наборов! / Buying sets!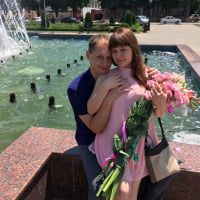 BenjiroRyuu
Member
Добрый день!

Подскажите почему закрыта возможность приобретать наборы и улучшить уже приобретённые? Когда покупка станет доступна? Плюс на форуме по игре пишут что Intrepid Studios и компания MY.GAMES возможно прекратили своё сотрудничество — правда это или нет? Если это правда тогда что произойдёт с нашими уже приобретёнными наборами и аккаунтами в MY.GAMES — вернуться ли потраченные средства назад или аккаунты будут переданы Intrepid Studios? Что вообще происходит, люди переживают не только в нашем крупном сообществе «Revolution» но и в других больших сообществах!

Good afternoon!

Tell me why the ability to purchase kits and improve those already purchased is closed? When will the purchase become available? Plus on the forum on the game write that Intrepid Studios and the company MY. GAMES may have stopped their cooperation-is it true or not? If this is true then what will happen to our already purchased sets and accounts in MY. GAMES — will the money spent be returned or will the accounts be transferred to Intrepid Studios? What is happening in General, people are experiencing not only in our large community "Revolution" but also in other large communities!
This discussion has been closed.