What do you consider griefing in AOC?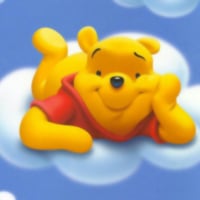 Nerror
Member
As the title says, what do you consider griefing? In AOC of course, with the planned flagging/corruption/PvP system.
I've noticed some people use ganking and griefing inter-changeably almost, which strikes me as odd, so I would especially like to hear from you guys
Definitions matter, especially in forum discussions where we only have the written word to rely on.
My personal take is, it's griefing only if the intent of the player is to harass the other player, and cause anguish, through methods that are
UNintended
gameplay.
For AOC, which is a non-consensual PvP game, this essentially means that being killed while green, even if it's several times in a row, is not the same as being griefed if the killer doesn't cheat or exploit.
Is spawn camping griefing? Not if it's intended to be possible by the developers. It is however really bad game design, because people will understandably be frustrated and quit the game, so whether it's a green player being camped, or someone in a guild or nodewar, I would certainly hope it's possible for the dead player to respawn at a different respawn point in order to get away.
Now, if the developers find out about spawn camping being a thing, and they publicly state it's unintended, then it immediately becomes griefing, even if it is possible.
Same thing for killing lowbies over and over in guild and nodewars. It's not nice, but it's effective and it's not griefing if it is intended gameplay. It's up to the stronger players in the guild or node to protect their weaker members, until they can also grow strong. A mitigating factor here is that you can't just perma-war another guild, and it costs money. It's a set duration time probably, or until some objective is reached.
Edit: Just looked up the wikipedia definition. Should have done that first I suppose, but it essentially agrees with me:
https://en.wikipedia.org/wiki/Griefer