Increasing Risk v. Reward in PvE low-level grinding.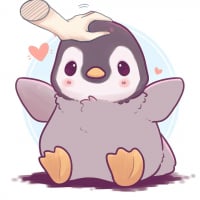 Penguinos
Member
This mirrors a much older post that I read, but I didn't see my solution in there. So I made a new post rather than necroing the old post!

An example of the title:
Say that you're level 10, and you want to level up. Depending on your skill, you may be able to use CC on a large group of enemies, killing them one by one or simultaneously.

By the road, you have groups of 1-2 enemies, maybe three max.
Slightly further in might be an encampment. There would spawn a group of 8-9 mobs, whose AI tells them to surround the player. A newbie, even if they knew about the spot, likely wouldn't be able to time CCs and kill the mobs one by one. A veteran player, on the other hand, would have the skill to grind 3-4x as efficiently as the noobs by the road.

In both examples, the levels of mobs would be the same. The difference is just in the difficulty of the mobs.