[NA] - Nova Lux | PVX | Semi-Hardcore | Beta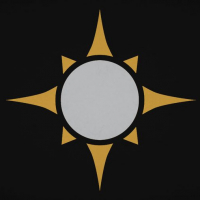 Dagatar
Member
Guild Name: Nova Lux
Official Discord: discord.gg/E4S26ys
Community Guidelines:
http://ilovebacons.com/rules/
About Nova Lux
Nova Lux (meaning "New Light") is a PVX guild that will begin in the Beta version of AoC. We will try to focus heavily on PvP, for example we are planning to participate in many sieges to claim territories for us. However, we will not neglect the PvE scene! We plan to participate in as much PvE as our guild can. Nova Lux is one of the many games sponsored by the ilovebacons discord!
Our Goals
Our goal in Ashes of Creation is to create a solid community for many to enjoy. We wish to have a consistent guild, that hosts many events regularly. Some of these events include: raiding, arena teams, massive organized PVP events, and much more!
What we look for
In members, we look for steady activity, dedication, and being useful to the guild. There are tons of ways you can prove yourself useful to our guild, and it does not just have to be one thing! Maybe you are a great siege weapon crafter, and you can make siege weapons for the guild. Maybe you are an amazing healer that is one of the best on the server. Maybe you are both!
Requirements
- You must be of 16 years of age or older! However, we aren't stalking you on this, if you say you are 16 or older, then you are.
- You must be respectful to all members, regardless of their current status. As well as maintain a decent level of respect for people outside the guild.
- You must be able to use discord, and if you are asked to use your mic you should.
- You must have a set focus that makes yourself useful to the guild. No freeloaders.
- You must have a decent skill with MMO's, and know how they work as a whole.