Racial Benefits - Speculation and ideas welcome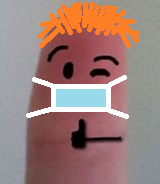 McMackMuck
Member
In the absence of Intrepid detailing racial benefits (yet) this document is thrown together to suggest some ideas.
I'm sure they will get to it all in good time, but until then it's nice to fill the void (in my life!) with speculation.

These are just my ideas, with no grounding in reality.
The structure is a little messy, inconsistent and incomplete, but I figured in this state there is more scope for others to contribute their ideas.

My initial thoughts are to try and develop what Steven / Intrepid have already stated by taking each races keywords and give
1) Something to a mayor
2) Something communal to the node/guild/party the player is a citizen or member of.
3) Something personal to the player
My intention is that everyone contributes something to the node/guild/raid party that they are in and benefits from being part of a society in some small way.

All of these abilities (I feel) should based on a (logarithmic) law of diminishing returns based on character level.
For example, at level 1 if a character gets a 10% bonus for something then at level 50 that bonus would only be a little bit better, say 20%.
The other challenge I have found is to try and find things that aren't already directly covered by combat (= archetype) level progression, so tweaking crafting and economics are obvious choices (for me).
This also gives players a reason to work or trade with other races to compensate for their own deficiencies, however small they may be.

Additionally, if a player gives a bonus to their guild because of their race (the Kaeler suggestion given below isn't applicable), then it feels right (to me) that the advantage should be loosely capped at ~10% of the guild membership.
For example, if your guild size is 50 members then there is no (significant?) additional advantage in having more than 5 Vaelune or 5 Empyrean (etc.) members.
Any guild bonus gained should also keep to the law of diminishing returns.
The guild bonus should be watered down version of the personal bonus a race has.
To save a processing overhead this could be calculated once per week or once per month, during the servers "off-peak" time.
This mechanism represents the benefit of social interaction between guild members, sharing racial knowledge or stories that inspire them towards achieving more.

Other bonus types might also be applicable to raid party members, although this should also be watered down to prevent abuse.

The bonuses gained from Node, Guild and Party might be "sum up all applicable bonuses" (my preference, because they should only be small anyway) or "only use the best of each type".


======
KAELER
======
Build. Order. Civilisation
[BUILD]
Node building projects completed XX% faster with a Kaeler Mayor, depending on the player level.
This could be balanced with *slightly* higher maintenance costs (shoddy workmanship!). *= I'm wary of this becoming a significant tax burden.
Player crafting activities resolved XX% faster with a Kaeler player, depending on the player level.
This could be balanced with slightly lower durability, although this should aim to be minimal impact so that faster crafting is seen as a net benefit.

[ORDER]
Kaeler players cooperate well with others and therefore contribute XX% (eg. "90%") of a person towards guild size limits.
The result is that guilds may have a few more members if they have a significant percentage of Kaeler players.

[CIVILISATION]
Kaeler players generate an additional XX% (eg. "5%") Node development experience (only for the node that they are citizens of).
Similary for Guilds development experience?


=======
VAELUNE
=======
Trade. Law. Hardship
[TRADE]
A Vaelune Mayor grants a small discount to citizens on NPC goods, depending on the player level.
Personal trades with NPCs are at a discount depending on the player level.
A Vaelune guild member grants a small discount on trades to all guild members

[LAW]
Nodes with a Vaelune Mayor are able to generate a small amount of taxes at no cost to the citizens due to clever rules that confuse even Intrepid's legal team.
This manifests as a %age tax (dependent on the Vaelune mayor's character level) that is gathered in addition to whatever the tax rate is set at.
For example, the Vaelune mayor sets the tax at 5%, but also generates an additional 2% due to their level.
The 5% tax comes from player transactions, the 2% "magically" appears from a legal loophole at no cost to anyone.
[HARDSHIP]
Vaelune players can cope without (water? food? stamina?) for XX% longer, depending on their level.
Alternatively, an increased resistance to (some) debuffs?, although that could start to look like it encroaches on Dwarven racial territory.


========
EMPYREAN
========
Imperial. Pride. Culture
[IMPERIAL]
Access to higher quality equipment is easier within a node run by an Empyrean Mayor, depending on their level.
Perhaps NPCs offer items/materials of a slightly better quality than might otherwise be expected for the node?
EMPYRIAN crafters use slightly more resources but generate slightly higher quality goods.
This could be achieved with the XX% chance of a second attempt at RNGs related to personal crafting activities.
This could also be applied in a watered down state to other members of the same guild.
[PRIDE]
Because of their superiority complex they rub people up the wrong way. NPC trades are at a premium of XX% depending on the player level.
Their egos get in the way, each EMPYREAN contributes 1XX% (eg. "110%") of a person towards guild size limits.
"Running an EMPYREAN guild is like shepherding cats"
[CULTURE]
Self belief and positivity is embued into all Empyreans at an early age.
They benefit from a strong personality and the increased success that usually follows.
This could manifest as a XX% chance to have a second attempt at each RNG, selecting the better result.
This could be a 25% chance at level 1 and a 50% chance at level 50, although I'm not sure if these values are over powered.
It needs to be enough to at least partially justify a superiority complex.
A greatly watered down version of this buff could also apply to a guild, due to the confidence instilled by having an EMPYREAN presence on your team.
This could give up to an absolute maximum 10% chance of a second RNG, so that it doesn't become abused, based on 10%+ of the guild being high level EMPYREAN.
Not forgetting that >=10% of a guild in numbers is more like >=12-13% of guild capacity due EMPYREAN [PRIDE].


=====
PYRAI
=====
Nature. Balance. Fury
[NATURE]
A Pyrai Elf mayor increases the plant / tree (naturally growing resources, not stone) spawn rate with the node ZOI, depending on their player level.
The Pyrai Elves feel a strong bond with nature and can detect naturally growing resources within a limited range.
This means that they get a (green?) dot on their minimap (turned on/off with a minimap filter) showing such entities within a limited range, depending on player level.
The Pyrai Elves have improved crafting abilities relating to wooden objects.
A XX% improvement goods quality (durability? attack speed? damage?) for personal crafting.
This also manifests as a slight quality improvement of relevant goods available within a Node (or Guild) that has Pyrai citizens (or members).
[BALANCE]
The presence of the Ancients and their minions is sensed by the Pyrai Elves.
This means that they get a (purple?) dot on their minimap (turned on/off with a minimap filter) showing the Ancients / minions within a limited range, depending on character level.
[FURY]
If they are damaged by the Ancients or their minions, the Pyrai get damage and attack speed buffs.
A watered down version of these buffs also applies to guild or party members whilst fighting the Ancients or their minions.


======
RENKAI
======
Honor. Power. Tranquility
[HONOR]

[POWER]

[TRANQUILITY]


===
VEK
===
Celestial. Purpose. Fate
[CELESTIAL]

[PURPOSE]

[FATE]


=====
DUNIR
=====
Stoic. Tradition. Forge.
[STOIC]
The Dunir Dwarves are able to endure pain without the normal emotional side effects of screaming and passing out.
This racial resilience has been genetically perfected by generations of miners hitting their thumb with a pickaxe.
This makes them a little tougher and highly resistant to some types of debuff, depending on character level.

[TRADITION]
Stories passed down from generation to generation give the Dunir knowledge of where ore deposits are most likely to reside.
This manifests as a (grey?) dot on the minimap (turned on/off with a minimap filter), showing this kind of resource within a limited range, depending on character level.
Having a Dunir Dwarf in your party/guild/node has a greatly water down version of this effect.
This could mean that you may have to be practically on top of a resource to recognise it for what it is, but that is better than missing it completely.

[FORGE]
Metal and stone items crafted by the Dunir have greater durability, depending on character level.
The material costs may be a little higher to compensate for a more selective approach towards assessing material quality for processing and building.
A watered down version of this ability should apply to a node/guild/party where the Dunir are citizens or members.
With a Dunir Mayor node siege defences have higher durability or improved attributes.


=====
NIKUA
=====
Family. Freedom. Courage.

[FAMILY]

[FREEDOM]

[COURAGE]


======
TULNAR
======
When Intrepid give us more to work with then we can begin to speculate in earnest!