[Website] The Ashes of Creation website will be down for scheduled maintenance on Monday, June 27, 2022 at 8:00 a.m. Pacific.

Estimated downtime is 6 hours. During this time, the shop and account login page will be inaccessible. We'll notify you upon completion.
Paragon's Vigil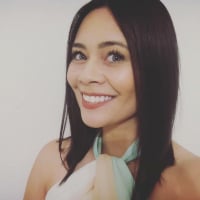 MargaretKrohn
Moderator, Staff
Staff ›
Gleaming plate and amethyst banners meet beneath the cloudless sky, pride and honor made manifest. Great victories, whether diplomatic or on the battlefield, call for equally great celebrations - thus do the guard don their ceremonial armor. Riding out, they are met with a chorus of cheers, but this spectacle is more than mere fanfare. These ceremonies are instrumental in maintaining the morale of the citizenry. To know that stalwart heroes watch over them instills great hope, and helps to secure the happiness of those within the nation, as well as future victories without.
The Paragon's Vigil cosmetic addons will be available in the Ashes of Creation shop from
January 13, 2021 at 11:00 a.m. Pacific
until
February 10, 2021 at 11:00 a.m. Pacific
. Don't forget that the
Under the Frost
addons will be removed on
January 13, 2021 at 11:00 a.m. Pacific
when the new cosmetics swap over.
For more information, check out our news post:
https://ashesofcreation.com/news/2021-01-12-paragons-vigil