Veteran Rewards - Yay or Nay? And if Yay, what?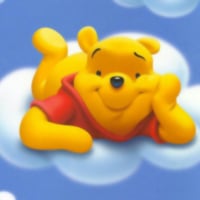 Nerror
Member
First, please direct any talk of
daily login rewards to the appropriate thread
. This topic is not about that.
For AOC, veteran rewards would likely be rewards based on how long players have subscribed to the game. We can debate other veteran reward systems as well of course, but it should be applicable to AOC somehow, preferably
1. Have you experienced a game where you actually liked the Veteran Rewards system?
Specifically, did it add your gameplay experience, and to how fun and engaging your experience with the game was? If so, which games got it right? Or at least partially right? WoW? Final Fantasy? Everquest? Rift? The list is pretty long.
2. Have you experienced a game where the Veteran Rewards system didn't add to the fun and engagement? Or was directly harmful?
Which games and why do you think that?
3. You are hired tomorrow by Intrepid to design a Veteran Rewards system for AOC. What would it look like?
---
I have personally yet to see a Veteran Reward system I felt improved how I enjoyed the game, or made me want to subscribe for longer. So I guess the answer to 1. is No.
My answer to 2. is all the ones I have played. Long list. Generally speaking, while a lot were pretty harmless, the ones I disliked and thought detracted from the game, were the ones where you essentially just got a bunch of stuff right away for every month subscription you paid for in advance. I doesn't feel like a veteran reward at all if you just get the stuff right away. It just feels like a cheap, manipulative ploy to get players to buy the most amount of months up front. It's akin to a P2W system, even if the stuff you get isn't P2W in the narrow sense it's usually defined as.
So, 3., if I were hired by Intrepid tomorrow to make a Veteran Reward System, I would be fired right away, because I would say the game shouldn't have one.
However, sword to neck, if I had to come up with one, I would make sure of the following:
No rewards up front. Ever. If there is to be a reward for 12 months of subscription to the game, it will be awarded at the beginning of the 12th. month, not a second before.
There will be no rewards every month. Or every 3 months. Maybe every 6 months would be fine. It shouldn't be a common thing, where after a few years the veteran rewards are just considered crap to add to the pile of crap that takes up space and doesn't feel special.
The rewards should be cosmetic, including furniture and what not, or a title of sorts for example. They should involve a little quest to solve as well, so players don't just get it in the mail.
No exclusives, ever. None of that, if you subscribe all year in 2023, you'll get a super special skin that you will never get again! That anxiety and depression inducing FOMO BS can f... right off. Everyone can get the same rewards, if they are subscribed long enough. Some will just get them earlier.