Jewelry visibility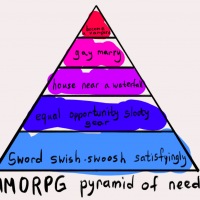 Riessene
Member
Will earrings, rings, neck pieces and bracelets be visible on the character model? I know it sounds like "a lot of work for the developers" but I've seen so much love and work put into everything in this game so I don't see why this wouldn't be worth it.

And besides it's been done in FF14 back in 2013 with their vastly different sized races and it's such a great feature!! I think it adds so much to the look. Be it a roguish pirate with gaudy gold earring or a noble lady with luxurious necklace or you showing off your wedding ring that you and your homie got for teleport bonuses only.
This discussion has been closed.