Cosmetic Store
Squeezy
Member
The Cosmetic Store
First off, this isn't a post against the cosmetic store. It is part of the business model Ashes of Creation is going for, and I'm fine with it. As long as the store remains COSMETIC only and actually competes with in-game obtainable cosmetics, I will be happy.
The Problem
I think that many people looking forward to AOC are looking for a game that isn't overly pay-to-win and overly monetized. Where the game comes first and the profits come second. This was proven when the player base told the devs about the new website. The front page had the "monthly cosmetic promotion" or whatever and the player base didn't like that it seemed like a money grab. So link was very quickly changed to: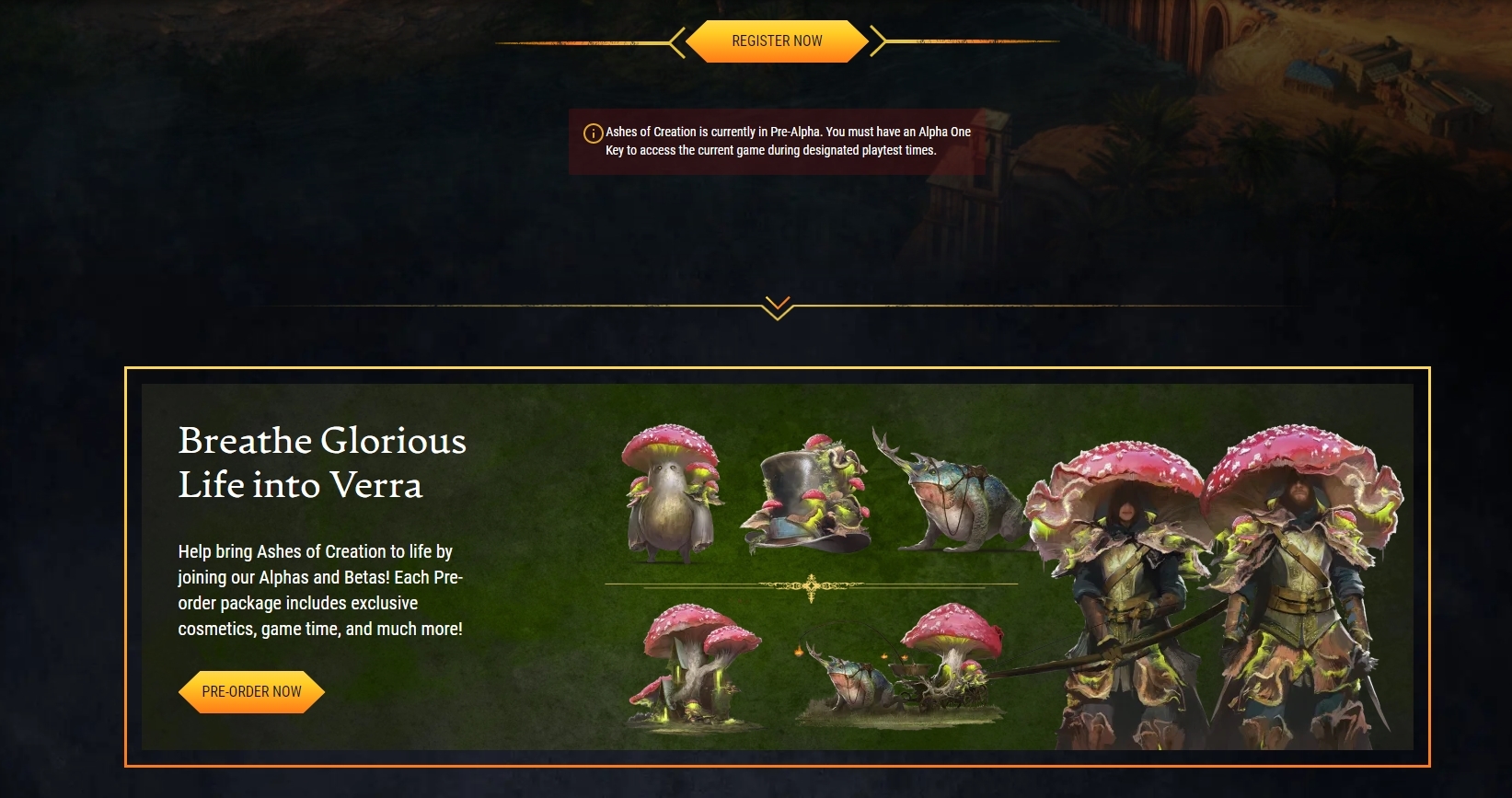 "Breathe Glorious Life Into Verra" Makes a lot more sense and is clearly stating that buying these packages not only gives you some sort of cosmetic but also allows the game to be developed further.
So I think having the cosmetic store be blatantly advertised in-game as a popup, or a tab in the Hotbar would be bad and unappreciated by the player base. In-game advertisements to me are extremely offputting and often break my immersion/concentration in a game.
The Solution
Very simply, put the access to the cosmetic store into an external website like ashesofcreation.com AND in the main menu. A player would log on and see the cosmetic store, and have the ability to browse all the cosmetics and buy them from that menu. BUT, as soon as a player enters the game there is just the player and the game.
I know this MIGHT not be an optimal solution from a business standpoint, I imagine that placing the cosmetic store in-game will give it more click-through and therefore more sales, but it will provide the players with a cleaner and more immersive game.
ᚺᛖᚨᚱᚦ ᛟᚠᚦᛖ ᛊᚺᚨᛞᛟᚹ ᛁᛗᛁᚱ