Simple yet effective fireball animation
Tacualeon
Member
Remember this?
I want to contribute, so I'll leave two things:
1) Knowledge that I think is precious.
2) And reference for throwing animation.
1- As I have stated before, I think humans have intuitive understanding of things, and while it might be hard to put into words sometimes, we notice when something doesn't "feel" right, it feels "floaty" or without weight.
Humans have 3 passives.
-Sweating for long distance running.
-Opposing thumbs.
-Throwing.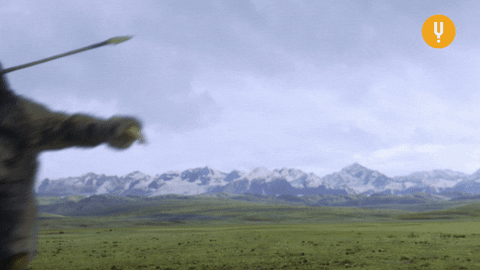 Throwing is so natural and human that when we see a "bad" throw we know it.
I think that, what happened with the first animation (That we all knew was just a placeholder) Intrepid tried to make something aesthetics but they walked over biomechanics and human behavior (I think)
I found a simple throw animation that with the correct timing can become a great animation.
In this case. I found the "sweet" spot of the animation at 0.2857515.
The part where the anthropomorphic mesh looks more tense and ready for the final release.
Reference
If Intrepid decides to take something from this. Motion to build the illusion of energy through body rotation, and key pose with the shoulder tense and ready to release.
I hope this doesn't come as pretentious and I'm sorry for the messy grammar in some of the pictures. Quite hard to edit paint text.
Thought, and a bit of art.