Community Project - Time to get involved.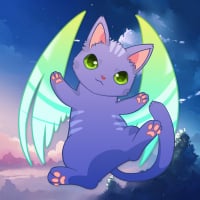 Zii
Moderator, Member, Intrepid Pack, Alpha One
Hey Glorious Ashes of Creation Community.
Yesterday I started a little project, one the whole community can join in with, if they would like
Its actually grown pretty quickly, 57 people have joined in so far, and another 60 have taken an interest.
If you would also like to take part, please contact me on the discord - Zii#2633.
The final part of this project is actually being kept secret, so please if you wish to join in DM me.
Cheers
Zii x