3-Way Maps? Un-Explored / Full-Color Explored vs. Parchment Brown "Bought" Maps?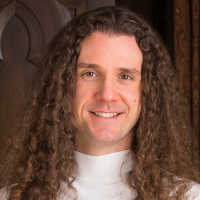 Tyranthraxus
Member
What if there was a way to still encourage players to explore the world, while still allowing them to buy maps to know the shape of the world?

In real life, you can buy a map - but that DOES NOT mean that you've been there. Since players can always check a website to see the shape of the world anyways, what if the Scribe profession had a Cartography function? What if each of the Nodes had something like 8 or 10 waypoints triggered by a quest at City Hall, that would grant a Scribe like a limited-use schematic (recepie, for those who can't get away from WoW terminology) to craft like 10 or 20 maps?

- EXCEPT! -

Having a map of a Node you haven't visited wouldn't colorize the map; It be parchment brown or some shade of gray, to indicate that this specific character of yours hasn't yet explored that part of the world, personally. City Hall could grant a Scribe a re-do-able mission to ensure the local maps are "up to date" - thus creating a reason to both visit AND to re-visit areas around every single Node. This would create another(and useful!) reason for players to constantly be running around the back-country and the scenic places of each Node - and also to travel to foreign Nodes to sell their wares; Locals won't have much use of the maps, as they're already a resident of that part of the world and will see the local area in their daily doings, anyways.

If maps aren't legacy-unlocked, wouldn't this create another market in the game?