How Many People Have You Told About Us? And How Many Reacted Skeptically?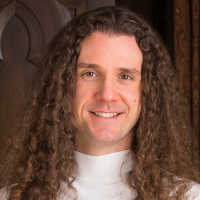 Tyranthraxus
Member
Last night, one of our 7 guilds in SWTOR held its weekly Guild 'ceremonies' - and not 1 but 2 of our community members happened to discuss AoC, with yours truly.

I openly suggested AoC and following this project - and do you know why?

Because they expressed that they were bored with SWTOR - of which? For those un-aware? Is just a WoW clone with a Star Wars skin. The first ally didn't even believe me that such a project/goal as AoC could exist. His reaction? It was along the lines of "A passion MMO project? That can't happen - because no one would ever fund it!"

The other was a guildie that I hadn't seen in a few years. Our connection? Orion Sol - the founder of the JEDl community order of guilds from 2004. He has *rarely* lead our community; Yours truly is personally responsible for having hosted 3 of our largest community event-series, since 2008. I suggested AoC to this ally, and he hadn't formerly heard of us.

The fact is, something bonds all of us - be it the actual Force, or even the pretenses and mediums that express the belief in such mediums. In mentioning this project to the latter ally? He immediately looked us up, having been previously un-aware of AoC and it's stated goals.

I was just wondering - for the sake of personal morale in the face of those who *can't* believe that such a project as AoC exists: What resistance have you faced, in your present MMO? Are people reluctant to believe that something that lacks AAA Corporate support even *can* exist?

How have you discussed us with your guildies and community members? How do they typically perceive us, as an MMO-to-be? Do you meet resistance?

Just wondering what experiences we all share, in attempting to spread the news of AoC and it's concepts.