Archetype Roles... I swear I'm not crazy.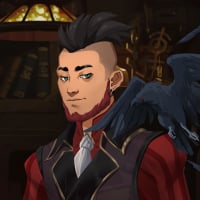 SirChancelot
Member
Preface:
It was brought to my attention that I was standing on a soapbox in the wrong thread, so I have made a new thread and I'm going to try to approach this from square one... Also my comprehension of various media was also called into question so I am trying to provide transcript from various live streams, Q&A's, interviews, blog posts, etc. as foundation for this discussion.

My question at it's core is "How flexible does the augment system make your character creation with regard to your role in a party?"

The sources I have based my opinion on:

22 May 17 Livestream
Robert Lashley: Is Trinity there in the PvE portion of the game?
Steven Sharif:*sigh* so, not in a traditional sense of what a Trinity is for the adventuring classes. There's obviously going to be roles. There are going to be dials on your class for customization than can make that role split higher. and you have customization in where your character lands in that tree. But will you need a umm...
Jeffrey Bard: A tank, healer, and DPS.
SS: Right, exactly.
JB: Yeah
SS: And to a sense...
JB: Yeah.
SS: You will
JB: we are pretty much designing towards that, with some flexibility.
SS: But not in a traditional sense. With our secondary class system and being able to incorporate flavors of the different archtypes, you are going to be able to take a non traditional DPS and maybe move it into a tank sector, or maybe a self heal-sector.
JB: we want people to build parties the way the build their character. where, you know, there are interesting combinations to be had. we don't yet know what all those combinations will be.


LAZY PEON INTERVIEW 4-20-19
LP: how deep is the Trinity integrated into the games balancing?
SS: The Trinity is... as you know we have our 8 base archetypes, and the Trinity is a pretty strong influence in regards to the 8 base classes. However, the area in which we get to play with that line in between the Trinity is in secondary classes you can pick. That's where we begin to blend those spaces and allow people a bit of influence over their role and whether or not they fit perfectly into a particular category within the trinity. So for example we've said in the past if you are a tank primary archtype and your secondary is a mage, get all of your active from the primary. the secondary class allows you to influence those active skills with what we call augments, the augments reflect the identity of the secondary class. With a mage you have the augment of teleportation, you have the augment of elemental magic.***insert tank charge gaining teleport example***

30 Oct 20 Livestream
JB: We're not really talking about 64 true classes, we're talking about eight classes with 64 variants, and again how you build those variants depends on how you spend your skill points. you can lean more into your subclass or less into your subclass depending on where you spend your points. There isn't as much variance between the 64 classes as you might expect. It's not like there are you know 64 different versions of... radically different classes. there are 8 archetypes 8 classes that all have the same chassis but they have different augments put on tto of that to change the performance of that chassis.

16 Oct 17
SS: (Reading off a question for the Q&A) "How much of an impact will the archtype secondary attributes have on skills. what changes about a skill when a secondary class is applied beyond an additional effect? will there be cool down or cast time modifiers, range or AoE differences, etc?
JB: short answer is yes.
SS: yes
JB: the whole augment system is intended to be just that you are augmenting what you are doing and you are changing it sometimes. Some of it might be just as simple as cooldown changes. If I'm giving up something, something we might give back to you is cooldowns.
SS: The key for the augment system is, these augments are meant to demonstrate a core identity of the secondary class you've chosen. from the eight Archtypes whatever you choose as a secondary you're going to receive a choice of augments that relate to some core ideal of that class. Like a tank is about controlling the battlefield, about surviving. The mage is about elemental damage abilities, mobility and AoE's. A rogue is about stealth and critical damage. So those augments are going to play towards those identities. So, will those identities include things like cool down? Yes, they will. will they include mana consumption? Yes. will it include general functionality of a particular skill. yes.
JB: It might entirely change it.
SS: Yes, 100 percent.

8 Aug 18 interview.
EmberTV: *question about leveling up your summons as a summoner/cleric*
SS: Sure a summoner that goes with a cleric secondary class is going to be in necromancer really. The necromancer is going to be able to choose the path of life or death with its summoning influences and augments. so you're going to be able to augment your summons to either aid and assist healing and support to either yourself, other summons you may have out, or party members. On the death side of that augmentation will really influence your opponent to take damage, to sap life, to manipulate their ability to survive in combat. The idea behind the system is that you are kind of skirting the lines through these augmentations of your role. We have the traditional holy Trinity that is present in class designs for MMOs, and it's often that those are either not deviated at all, or completely deviated from entirely. The augment is kind of to offer a balance in between that where you still maintain that semblance of the Trinity system while offering the opportunity to customize your play experience towards one of the other angles in the triangle.
I hope that answered your question
EmberTV: did you say if you could level up your summoners monsters.
SS: yes, oh, yes absolutely you can level them up. those are skills. those are active skills that come from your primary class.


25 Jul 20 Livestream
SS: the design behind augments is not just to change the flavor so that it reflects the secondary archtype, but it also fundamentally changes the core components of the skill.
***...more charging w/teleport example...***(I really wish they would start using new examples)
The idea behind the secondary augment system is to provide that ability to move the dial between what your classic archetype's role is within that Trinity system, and it does so by radically changing the core components of an ability.

17 Dec 19
Sarah Flanagan: Damacles asks is it 64 classes or 8 bass classes with 8 subclasses, meaning do all the subclasses share the same base abilities?(example given, but x/y were inverted so SS and JB corrected the example given)
SS: The mage augments are the same grouping but the way it affects the active skill, active skills you only get from your primary archetype, and then it gets augmented by your secondary choice.
JB: and those augments are different for each class. so it is different, a mage affects a warrior differently than a mage affects a cleric.
SS: Exactly it will yield a different effect because the Base active skill is different, but the school is the same the parent augment is the same of teleportation, elemental damage. you can take the mage Schools of teleportation of the elements and those two things get applied to different active skills based on your base class.
JB: with different consequences.

9 Feb 18 interview w/summit1G and shroud
*discussing augmenting skills in spending skill points on upgrading active skills*
SS: you will have to allocate skill points in order to apply the augment to the active skill. so there's going to be a certain threshold where you can no longer augment your actived abilities based on the decisions you've augmented previous abilities, so you will have to pick and choose which ones you want to apply the augments towards. And certain augments will have more expense required on the skill point side.
S1G&S: Interesting so it's almost like there's a chance that no two classes will be exactly the same.
SS: Absolutely, that is the desire.
S1G&S: So when you mix the two archtypes it's not just like "you are now this" and everyone who picks those two archetypes is now this.
SS: Correct
S1G&S: It's not like that anymore, you can change it yourself.
SS: yes, it's really driven by your skill point allocation. The first hurdle on skill points is choosing the active skills you want, the other thing is there's two additional skill point allocation trees, the passive tree and combat tree.
***discussion on weapon skill trees and synergys with activated should***
S1G&S: have fun balancing that, thats gonna be tough
SS: *laughs*

8 Feb 19 Q&A on reddit
Q: In regards to secondary classes will there just be visual changes to main abilities, or will they fundamentally change the way the ability works?
A: They will fundamentally change the way the ability works - adapting what the ability once did to incorporate the identity of the secondary class.


21 Jul 17 group dynamics blog post on IS website.
Now we're talking – this is the nitty gritty of group dynamics in Ashes of Creation. While we're including traditional Tank, DPS, and Support roles our secondary class system and augments system make customizing your character of the utmost import. We want players and their builds to feel malleable in Ashes of Creation. We never want you to feel pigeonholed into a single role, but at the same time we want roles and customization choices to be meaningful. So how do we maintain flexibility in character growth while making sure roles are important?

The traditional roles are the high concepts our classes fall into, but a better way to think of them are as tools that each class can use to help their comrades in arms. Enter Augments – this is how you'll diversify and personalize your character outside of its primary role, or double down on it's primary role – the choice is yours. A tank might be able to make a wall, blocking monsters into an area where only he can be hit. A damage specialist might have skills that create weaknesses in their enemy, letting everyone do more damage in turn. A support class might be able to bolster your allies with magic, hardening them against the ruthless foes that seek to strike you down.



Ok, after rewatching, and writing down, and rereading hours of material over the past few days I can make one solid conclusion. That is if you think you know the full extent of what the augment system can do, or what the limits with the system are... you're nucking futz... when they have said multiple times an augment can just wholesale outright change an ability, literally whatever they want it to be is on the table.

This means the answer to the question "Can we use augments to push an archtype from one role to a different one?" comes down to "Does Intrepid want it to be possible or not?" Until we get to play test or they outright say it, we won't KNOW for sure.
But in my opinion it looks like with the right tuning on those character "dials", use of augments, and proper skill points distribution that we have enough tools at our disposal to where we should be able to blend some archtypes from their assumed primary role into the role you would associate with the secondary archtype.


I could do individual commentary on each source if someone disagrees with me, and explain my thought process... but it really does seem like they want people to have the creativity to build characters how they want, which probably includes what role they have in a group. I mean, how else would you interpret "We want players and their builds to feel malleable in Ashes of Creation. We never want you to feel pigeonholed into a single role..."

Now as a counter to this point of view, even though I can't find the exact live stream, I recall it once being said that an X/cleric will be able to heal your party but it will not replace the need for a cleric primary in your party. I will agree, this does make me pause, but if you think about the fact that group content is made around an eight-man party and having one of every archetype, then this statement just falls in line with that. If every party needs a rogue for disarm trap, or mage for detect magic, then there is probably some core function that a primary cleric brings to a party that no other primary archetype has access to. Doesn't necessarily mean as a healer though, I could have a cleric/cleric kitted out with death augments for DPS through life drain, but as a cleric he still is the only primary archtype that can bring a 'cleanse' style spell to the group as a debuff removal (just a thought, I have no idea what is exclusive to them). The group could have a summoner/cleric as the healer for the group but since it is a primary summoner he doesn't have access to that specific cleanse spell, hence the statement "doesn't replace the need for a cleric".

But as I've said several times we won't KNOW until we actually get to play test it. Either way everytime i hear Steven talking about it, it makes me so excited for this game and all the potential it has.