Caravans... Choose your Allies WISELY!
Vlhadus
Member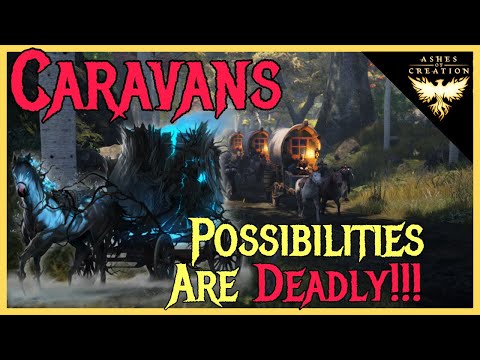 https://www.youtube.com/watch?v=SCUFvdxDj4g
The Caravan system... One of the most unpredictable Ashes of Creation systems. Whether you organize your guild to protect your caravan and someone even bigger is waiting for you behind that ridge to take your supplies! The potential spies in your guild, to being backstabbed because someone else paider heftier than you did. The caravan system is my most exciting feature of Ashes of Creation. In this video, I want to bring the practical ways people will be using this system and how untrusting it could potentially be! This will be Game of Thrones to a T. If you like the video, then HIT THAT LIKE BUTTON, SHARE IT with your friends! Also, let me know in the comments if you like this kind of content in general. SUBSCRIBE to my channel to stay up to date with Ashes of Creation and thanks for watching! And I'll see you… in the next one!
www.youtube.com/vlhadusgaming