Food and drink - What level of impact should it have?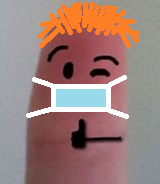 McMackMuck
Member
Intrepid want Food and Drink to be a component of the game.
https://ashesofcreation.wiki/Food_and_drink
I'm keen to see a valid business case for food and drink based businesses (Taverns, etc.) in Ashes as I believe it could add a vibrant dimension to the game if implemented well.
To what extent do you think food and drink should impact the game?
If you didn't eat and drink recently how disadvantaged should you be when compared to an equivalent character who has had 1) common food or 2) legendary food?
What should be affected? Movement speed? attack ability? resistances? hp reduction? other?
and what level of reduction? 10% 20% etc.? or some descriptive guidance for the devs?
Intrepid talk about buffs for the consumer, is this just "positive spin" semantics if the non-consumer is effectively de-buffed in comparison?
I'd love to hear your thoughts.