Ashes of Creation has a FLAW that could ruin the games popularity!
gameknightplays
Member
This video is about the PvX structure specifically the open world PvP. I see an issue with the current design, that could be fixed (I propose a solution in the video to said issue)
Please bear in mind I'm not saying remove the PvX structure, I'm saying make it better
Enjoy!
Video: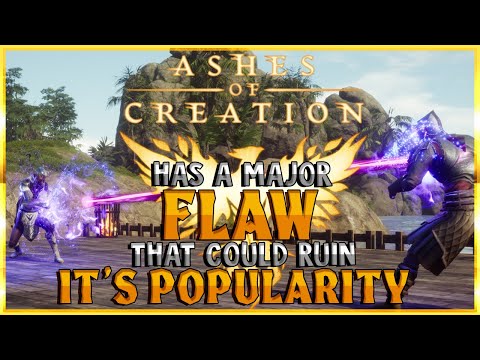 https://youtu.be/pZ-JIxLjOl0
A quick TLDR of my suggestion (I realized that I didn't cover 🟣 attacking 🟢 in the overview)
🟢 attacks 🟢 becomes 🟠 kills 🟢 becomes 🔴
🟣 attacks 🟢 becomes 🟠 kills 🟢 becomes 🔴
While 🟠 anyone 🟢 can attack without turning 🟠
after a while (90 seconds?), if 🟠 retreats, they become 🟣
After a while the 🟣 turns 🟢 again. I think the 90 seconds may be ok with the above system in place, as it can no longer be exploited due to the extra layer.
🔗 www.youtube.com/GamekNightPlays 🔗
🔗 www.twitch.tv/GamekNightPlays 🔗
🔗 www.twitter.tv/GamekNightPlay 🔗