Last Week's News, Today. August 22nd - 27th. Monthly Livestream Updates!
CatSnievans
Member, Leader of Men, Kickstarter, Alpha One
Hey y'all this week has been a big one and this video was much longer than I anticipated, but here's our new episode of the weekly news series! It's been a long weekend and I hope everyone has been well and hyped with the new info that's come out. Even if you don't like the open seas changes, I'd definitely drop some feedback wherever you can to let them know how you feel, constructively.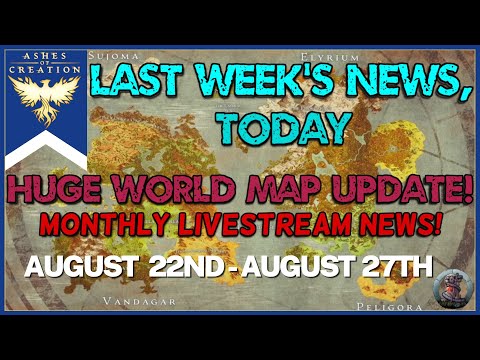 https://www.youtube.com/watch?v=6cv67cYCxfg
https://www.youtube.com/c/CatSnievans