Ashes Talk: Total Gank Fest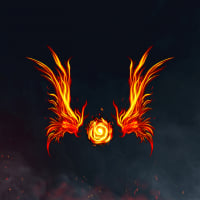 Simurgh
Member, Phoenix Initiative, Avatar of the Phoenix, Kickstarter
Lets Catch Up!
Ashes Pathfinders Podcast
Ashes Talk: Total Gank Fest
Join us for the next Ashes Talk as we chat about whether or not Ashes of Creation will be a Total Gank Fest. With the most recent Developer Discussion #45 it seemed only fitting we discuss some of the concerns so many have about Ashes of Creation being an absolute gank fest. As always if you like the video drop a like and maybe think about subscribing. Support is always appreciated.
Live streaming most days on Twitch!
Ashes Pathfinders podcast live every Sunday 5PM CDT!